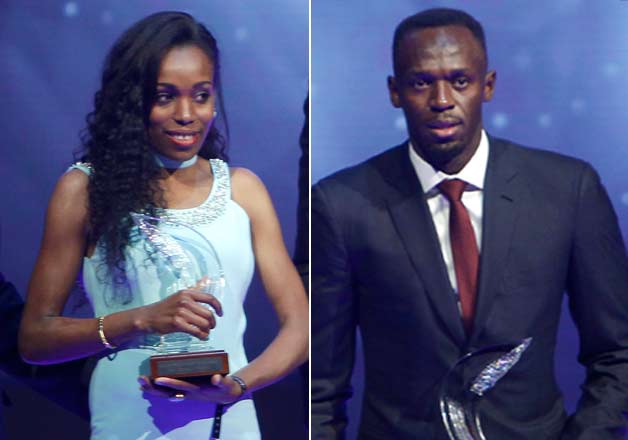 Jamaican sprinter Usain Bolt on Friday won an unprecedented sixth International Association of Athletics Federations (IAAF) male Athlete of the Year award.
Ethiopian long-distance runner Almaz Ayana, who broke the 10,000m world record by over 14 seconds in winning Olympic gold in Rio this summer, won the female award.
The awards were handed out Friday by the IAAF at a gala ceremony in Monaco. 
The winners were chosen by athletics officials, athletes, journalists and an online public poll.
"I live for the moments I walk into the stadium," said Bolt, who will retire next year. "I love competing, I dream of being in the stadium competing against the best.
Bolt won golds in the 100 meters, 200 meters and 4x100 meters at the Rio Olympics, repeating his feats of the 2012 London Games and in Beijing in 2008.
Bolt was previously winner in 2008, 2009, 2011, 2012 and 2013.
Ayana smashed the world record in the Olympic 10,000m. Her time of 29:17.45 shaved more than 14 seconds off the previous best.
With AP Inputs