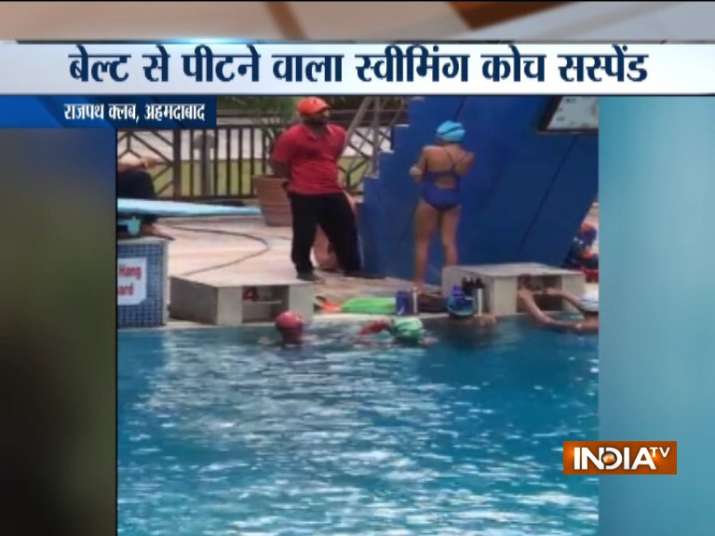 The video clip of a swimming coach hitting and abusing adolescent girls in Ahmedabad has gone viral after it emerged on social media. In the clip, the coach of a private swimming club - Rajpath Club - in the city is seen beating the girls with a belt-like object.
As soon as the video went viral, the club suspended the coach with immediate effect. But what is even more surprising is that after the sacking, some parents of students who are learning to swim at the club came out in support of the coach and demanded his reinstatement. The parents also told the media that there was nothing abusive about the coach's behaviour.
The club authorities denied that the families were under any pressure to support the coach. They also claimed that the reaction of the parents confounded them too even though they took strict action as soon as the video was brought to their notice.
The Rajpath Club is a posh and famous club of Ahmedabad and when the President of the club Jagdish Patel was questioned on the issue, he told the media that they had received letters from some parents asking for not sacking the coach. But he reiterated that the club was not in the mood of going back on its decision to suspend the coach.