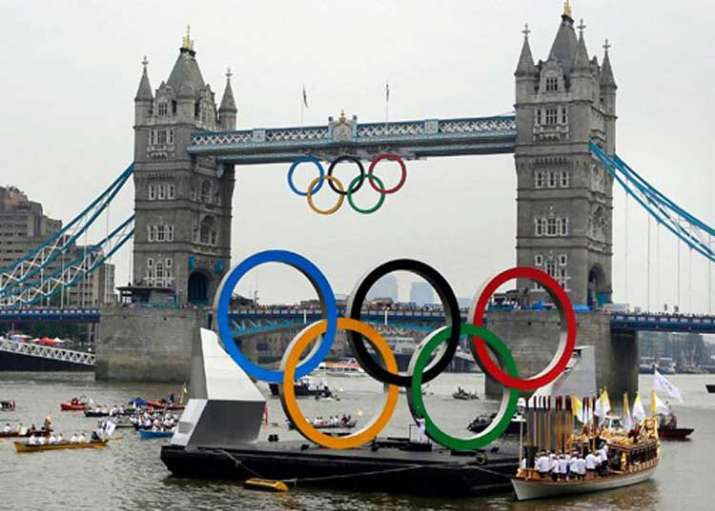 Seven medallists of the London 2012 Olympics have been disqualified by the International Olympic Committee (IOC) after they tested positive in new doping tests.
The IOC has retroactively annulled the results of 12 athletes, including seven medallists who have been stripped of their medals.
The tests were performed on stored samples that were re-analysed as part of the IOC's efforts to protect clean athletes in its fight against doping outlined in the Olympic Agenda 2020 roadmap, reports Efe.
One of the high-profile athletes who were stripped of a gold medal was Russian runner Yulia Zaripova, who won the women's 3,000-metre steeplechase.
She tested positive for the steroid turinabol on a urine sample she provided after winning the steeplechase final on Aug. 6, 2012, the IOC said.
Zaripova was already expected to lose the gold medal over a separate doping violation prosecuted by the IAAF. She had previously served a 2½-year ban for irregularities in her biological passport. As a result of that violation, the Court of Arbitration for Sport had disqualified all of her results from July 2011 to July 2013, including the London Olympics.
Of the 12 athletes disqualified from London 2012, four were from Russia, two were from Ukraine and two were from Moldova.
The remaining four represented Belarus, Armenia, Georgia and Kazakhstan.
Three of the 12 positives affected competitors in the athletics category, while the other nine were taken from weightlifters.
Other athletes stripped of London medals on Monday were: Alexander Ivanov, Russia, silver, men's 94-kilogram weightlifting division; Natliya Zabolotnaya, Russia, silver, women's 75kg weightlifting; Cristina Iovu, Moldova, bronze, women's 53kg weightlifting; Hripsime Khurshudyan, Armenia, bronze, women's 75kg weightlifting; Irina Kulesha, Belarus, bronze, women's 75kg weightlifting; and Anatoli Ciricu, Moldova, bronze, men's 94kg weightlifting.
The non-medalists were Andrei Demanov, Russia, fourth place, men's 94kg weightlifting; Oleksandr Dryhol, Ukraine, 34th place, men's hammer throw; Rauli Tsirekidze, Georgia, ninth place, 85kg weightlifting; Margaryta Tverdokhlib, Ukraine, 26th place, women's long jump; and Almas Uteshov, Kazakhstan, seventh place, men's 94kg weightlifting.
Ukrainian hammer thrower Oleksander Drygol, who ranked 34th, and his compatriot Margaryta Tverdokhlib, who came in 26th place in long jump, were both disqualified for testing positive for dehydrochlormethyltestosterone (turinabol).
The IOC reanalyzed more than 1,000 stored samples from the London Games and 2008 Beijing Games in order to catch cheats who escaped detection at the time. The new tests can detect the use of steroids going back weeks and months, rather than days.
The IOC recorded at least 98 positive tests from the London and Beijing retesting program, with more expected in the pipeline. The IOC also plans to retest samples from the 2014 Sochi Winter Games after the former Russian lab director said samples were manipulated to cover up doping by Russian athletes.