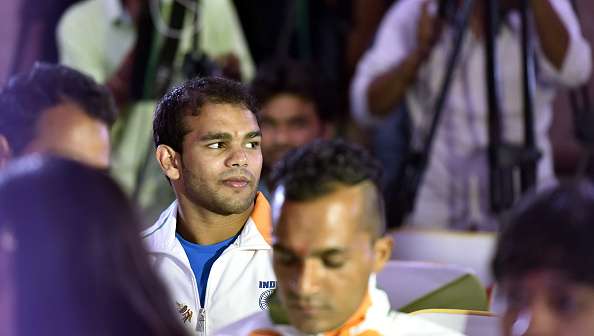 Rejecting the clean chit to Indian wrestler Narsingh Yadav by National Anti-Doping Agency (NADA), the World Anti-Doping Agency (WADA) today appealed in the Court of Arbitration for Sports (CAS) against the decision.
WADA's decision has put a question mark on Narsingh Yadav's participation in Rio Olympics. 
The hearing on the matter is scheduled for August 18 while Narsingh's match is scheduled the next day. 
Wrestling Federation of India (WFI) President Brijbhushan Sharan Singh confirmed the development to news agency ANI. 
"World Anti-Doping agency has appealed against clean chit to wrestler Narsingh Yadav. Hearing will be on 18 August, but we are confident as our case is strong," he said.
World anti-doping agency WADA had said a day after wrestler Narsingh Yadav was exonerated of doping charges by the national body that it will review the case.
Narsingh was tested positive for a banned anabolic steroid methandienone in tests conducted on June 25 but was exonerated of doping charges by the NADA's Anti-Doping Disciplinary Panel, which concluded that he was a victim of sabotage.