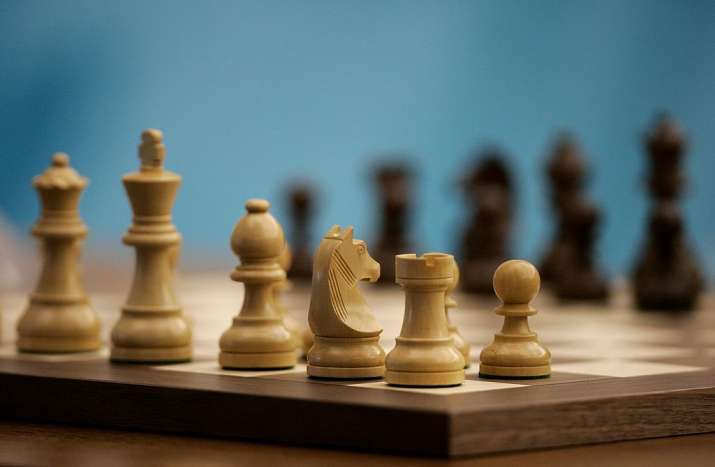 Young prodigy R Praggnanandhaa stunned British Grandmaster David Howell while S P Sethuraman defeated Israel grandmaster Gelfand Boris in the fifth round of the Isle of Man International tournament.
However, five-time world champion Viswanathan Anand and 22-year-old Indian Grandmasters Vidit Gujrathi played out draws against Swedish grandmaster Nils Grandelius and American Grandmaster Aleksandr Lenderman respectively last night. 
International Master Praggnanandhaa, who is just 12 years old, took 64 moves to force 26-year-old Howell to surrender, taking take his overall points to 3.5. 
Grandmaster and former Asian champion, Sethuraman, completed the victory in 52 moves against Boris, a six-time World Championship Candidate, who had won the 2009 World Cup and was the challenger for the 2012 World Championship, which Anand had defended successfully. 
For Anand, it turned out to be yet another frustrating day as he signed a truce in 35 moves, while Gujrathi, who had jumped to joint lead yesterday, drew in 43 moves against Lenderman. 
Top women's player Harika Dronavalli, a three-time World Cup bronze Medallist, however, suffered her second successive defeat to women Grandmaster Anna Rudolf of Hungary. 
After round 5, Gujrathi, Sethuraman and Harsha Bharathakoti were at a joint third position with four points. Harsha had defeated compatriot Adhiban B. 
Half a point adrift is Anand, at a joint 14th spot, along with Praggnanandhaa, Swapnil S Dhopade and Vishnu Prasanna among other Indians. 
In the next round, Sethuraman will face compatriot Anand, Gujrathi will take on Harsha, Swapnil meets Norwegian grandmaster Tari Aryan, Praggnanandhaa will square-off against Grandelius Nils. 
At the top, World Champion Magnus Carlsen and Ukraine's Pavel Eljanov hold the joint lead after notching up victories against their respective opponents. Fabiano Caruana, meanwhile, also registered a win to be just half a point away at joint third.