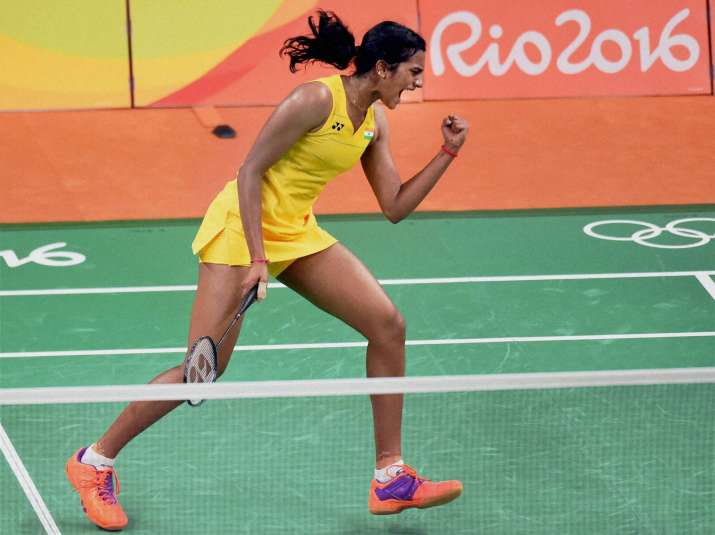 Shuttler PV Sindhu scripted history yesterday as she defeated Nozomi Okuhara of Japan to enter into the final of the women's singles event of badminton competitions in Rio Olympics. The 21 year old will face Carolina Marin from Spain tonight.
The match is expected to air at 7: 30 P.M.
With only a few minutes before the big match, the excitement among Indians has crossed all barriers. Everyone is waiting with bated breath to see Sindhu in action.
Obviously, Indians are rooting for the Gold medal and have high hopes that Sindhu will get it for them.
Before the match starts, Twitter users took to the micro blogging site to share their excitement. Many have tweeted how much this match means to them. Some even shared that PV Sindhu is a winner already.
Check out the 10 tweets by netizens before you switch on the television to witness Sindhu at her best.
Punjab SINDHU Gujarat Maratha every Indian is praying for you.... #PVSINDHUFORGOLD

— Riteish Deshmukh (@Riteishd) August 19, 2016
I hope bosses are letting people go home early today. Or ensuring there are TVs at work. Be a sport!

— Harsha Bhogle (@bhogleharsha) August 19, 2016
#Best of luck for ur finale #pv sindhu come on lets win and gift a gold medal to #urself& india.😎👏👦

— Vikas sharma (@Vikassh1818) August 19, 2016
Good luck 😊 #pv sindhu pic.twitter.com/dbPqYqnG6P

— M.Nagaraju Goud (#saveNallamala) (@Mnagarajugoud) August 19, 2016
#pv sindhu all the very best today's final game go for gold👍👍 pic.twitter.com/CQ14bdnfRB

— Babji Appadi (@babji5560) August 19, 2016
As I take the flight...am thinking history will be made by the time I land ..and PVS would have defeated Carolina .for Gold !!!#pv Sindhu

— Rajesh Narkar (@rajeshnarkar) August 19, 2016
I can hear a loud cheer from my kitchen as well. Come on @Pvsindhu1!! The whole country is rooting for you. #badminton

— Sachin Tendulkar (@sachin_rt) August 19, 2016
Go #Sindhu go !

— Irrfan (@irrfank) August 19, 2016
PV in the House guys!
It does not get bigger!
This is more than just a game!
@Pvsindhu#Rio2016 #PVSindhu

— Boman Irani (@bomanirani) August 19, 2016