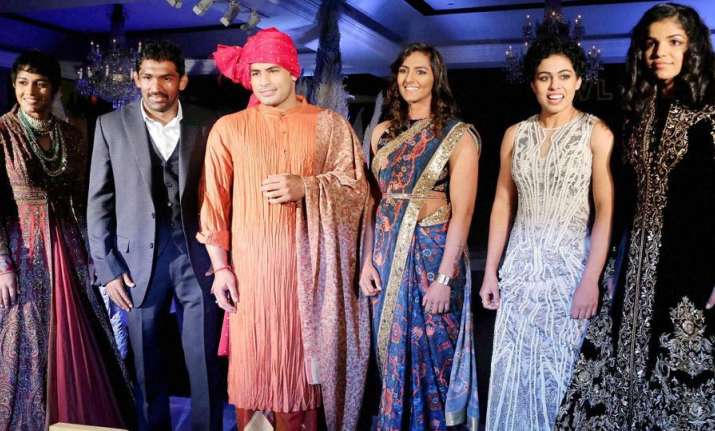 In a major disappointment, Indian female wrestler Babita Phogat, representing 'UP Dangal' in the Pro Wrestling League, was beaten in all but 46 seconds in her opening match at the KD Jadhav Indoor Stadium in New Delhi on Wednesday.
Phogat was slow to begin and was pinned down in just 46 seconds by the former World and European champion Sofia Mattsson of the Haryana Hammers in the 53-kg category.
Mattson who has secured a bronze at the Rio Olympics took a 4-0 lead in the initial 30 seconds and took an additional 16 seconds to enroll a fourth win for her team to win the pro-wrestling league tie.
Since the biopic on the Phogat sisters released they have been in the spotlight and the expectations of people have grown up.
Now the most anticipated match is to played between Babita's older sister Geeta who is also representing UP Dangal and is likely to face off against Saskhi Malik who will turn up for the Delhi Sultans.