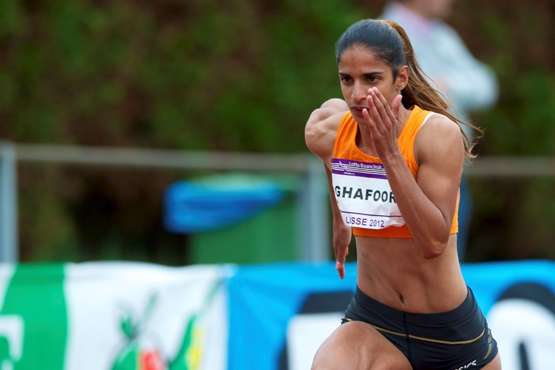 Madiea Ghafoor will create history on Friday when she will take part in Rio Olympics becoming the first Baloch girl to achieve this feat.
However, the 23 year old will be representing the Netherlands in the 4x400m relay along with her team in Rio. 
Although her parents belong to Lyari in Pakistan's Baloch province, she was born and raised in Amsterdam, according to Pakistan's Express Tribune
She is also the grand daughter of the late Lal Baksh Rind, a progressive and enlightened leader who left a strong footprint on the history of Balochistan,.
Rind was senior politician whose diverse work included striving for the betterment of the relatively impoverished locality in Karachi.
Talking about her ethnic uniqueness in the Games, Madiea revealed she was unaware that she was the first female Baloch to feature at the Olympics.
"I feel honoured to be a part of this huge event and to be an inspiration for the Baloch people, especially the youth," she said. "I had no idea I was the first Baloch girl to participate at the Games until someone informed me about that. This has made me even more determined to do the best I can." Madiea told the daily.
Madiea said she has been involved in track and field since a young age and was spotted when she was 13.
"We had a sports event at my high school where my coach Sammy Monsels noticed my potential and asked me if I would pursue formal training," she said. "Ten years down the road, I'm training in the Olympic stadium in Amsterdam with the help of my coach Urtha Rozenstruik."
And Madiea has impressed in her career so far. She bagged a bronze medal in the 2011 European Athletics Junior Championships in Estonia, where she finished third in the women's 400m event, and has raced for the Netherlands in indoor European championships as well, reaching the semi-finals.