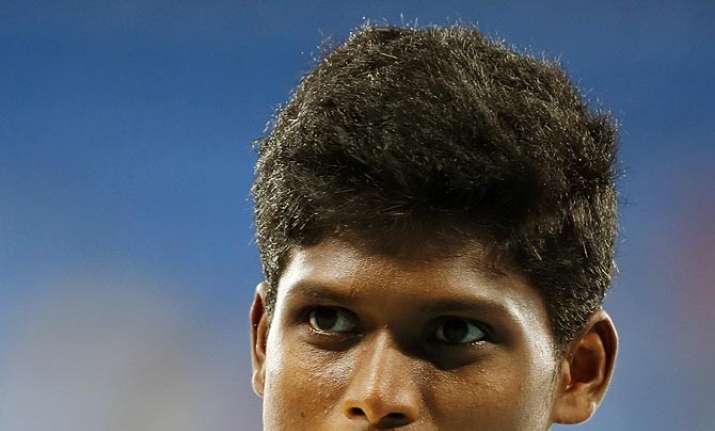 Contradicting reports of him giving away a hefty amount to his school from his prize money, Rio Paralympics gold medallist Mariyappan Thangavelu today clarified that he never said anything related to donation.
Yesterday, there were reports stating that the high-jumper would donate Rs 30 lakh out of his prize money of Rs 75 lakh and Rs 2 crore by the government and Tamil Nadu Chief Minister respectively.
However, talking to a leading daily, Mariyappan refuted such claims, "I have a few plans in place for my school. But I didn't say that I would donate 30 lakh. That's all I can say for now."
According to his coach and mentor R Rajendiran, such rumours were spread by Mariyappan's father, who abandoned his family about 10 years ago. "Mariyappan expressed his disappointment to me in the afternoon about the sequence of events. He told me he never said such things. It's his father who has probably spread such rumours. Maybe he is trying to patch up with his family again after the success of Mariyappan," said Rajendiran.
Few days back, the 48-year-old said how his school and village helped him in pursuing his dream. "The school took care of most of his expenses during district competitions. A lot of individuals had supported him. I had spent a lot from my pocket when we were trying desperately to send him for the 2012 London Olympics," he had said.
Thangavelu created history by becoming the first Indian to clinch the gold medal in the men's T42 High Jump event.