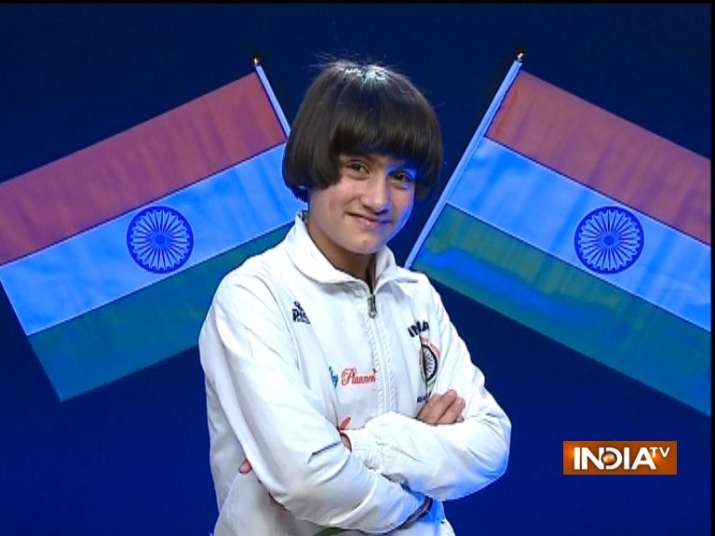 Kashmiri wondergirl Tajamul Islam, who won 2016 World Kickboxing Championship at the tender age of seven, on Saturday shared her journey from a Bandipora academy to the world stage. In 2016, when she was in class two, Tajamul defeated her rival from USA to win the championship held in Italy's Andria. Ninety countries had participated in the coveted event.
In the exclusive interview with India TV,  young Tajamul thanked her mother for supporting her passion when she was in L.K.G. She thanked her coach and father to push her at the state and then national level even at a very young age. 
Her father, Ghulam Mohammad Lone, is a driver for a construction company and does just enough to make ends meet. However, there is no lack of encouragement from his side as he sends Tajamul and her two sisters and two brothers to learn martial arts in Dar's academy.
After proving her mettle internationally in kickboxing, Tajamul told India TV that it is her long-held wish to meet Prime Minister Narendra Modi and Bollywood superstars Shah Rukh Khan and Salman Khan. 
Watch the exclusive interview of 2016 world kickboxing champion Tajamul Islam at India TV news here: