Follow us on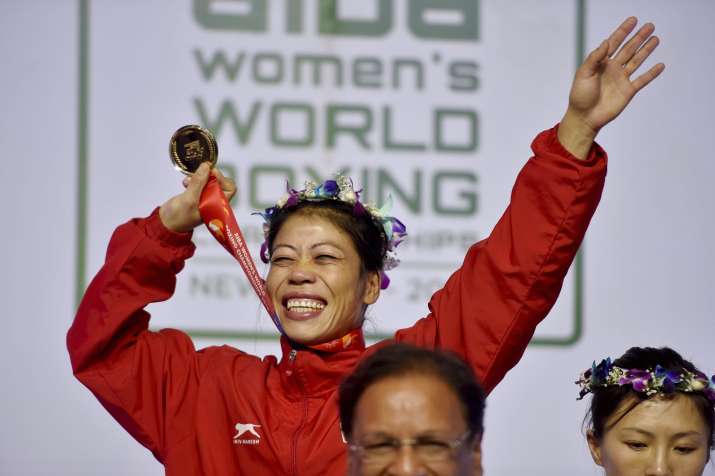 Still chasing her long cherished dream of clinching an Olympic gold for the country, boxing legend M.C.Mary Kom, who on Saturday became the first woman to win six World Championship gold medals, said the hunger is still there.
With the gold medal effort in the 48 kilogram light flyweight category, the 35-year-old mother of three, also qualified for the Tokyo 2020 Olympics.
Mary, however, rued the fact that her weight category is still isn't in the Olympics and wants to get over from the disappointment of not being able to qualify for the 2016 Olympics in Rio.
"First of all, I would like to thank all my friends. They came to see my play. Especially for me, in the contingent, to cheer for us. Today, I am a little bit emotional, since I have been feeling there is no category in the Olympic Games," said the Manipuri pugilist, nicknamed "Magnificent" Mary.
"Because of your love and support, I am able to qualify for 2020 Tokyo Olympics. Four years ago I was not able to qualify. I am still suffering from making the weight," she added.
Thanking her fans for their love and support, Mary, who on Saturday matched Cuban men's legend Felix Savon as the joint most successful pugilist (men and women) in the World Championships history, said: "Thank you for your love and support. I don't have anything to give, except for a gold in the country."
"I am still dreaming about winning the gold in 2020," she quipped.
Mary had won the bronze medal in the 51 kg weight category at the 2012 London Olympics.