Follow us on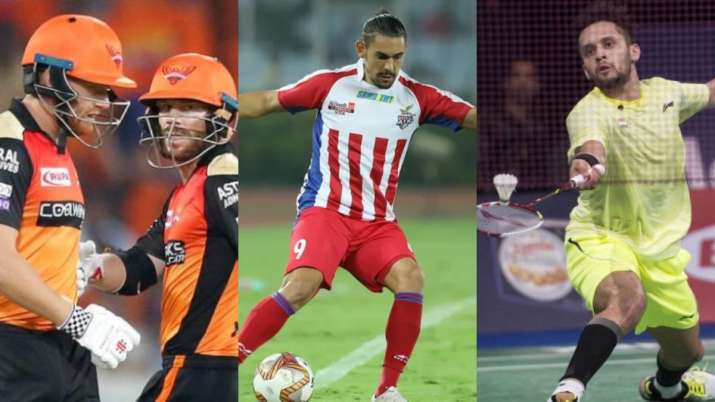 The money-spinning IPL mulled a closed-door edition in a desperate bid to avoid cancellation as Indian sports went into quarantine after a government directive to keep the fans out to prevent the deadly COVID-19 pandemic from spreading.
"...ensure that no public gathering takes place in any sporting event. In the event the sporting event cannot be avoided, the same could be done without allowing gathering of people, including spectators," read an order from the Sports ministry.
The directive is set to ensure that the remaining two ODIs between India and South Africa in Lucknow and Kolkata, the Indian Super League football tournament final in Goa, and the last day of the Ranji Trophy summit clash in Rajkot are played in front of empty stadiums.
List of sports events affected by the novel coronavirus outbreak in India in alphabetic order :
ATHLETICS:
Federation Cup National Junior Athletics Championships to be held in Bhopal from April 6-8 postponed.
BADMINTON:
India Open in New Delhi from March 24-29 to be held without spectators.
BASKETBALL:
FIBA 3x3 Olympic qualifying tournament from March 18 to 22 in Bengaluru postponed.
CRICKET:
Foreign players unavailable for Indian Premier League till April 15 due to government-imposed visa restrictions.
FOOTBALL:
Indian Super League final between ATK FC and Chennaiyin FC in Goa on March 14 to be held in empty stadium.
FIFA World Cup qualifier match between India and Qatar in Bhubaneswar on March 26 postponed.
FIFA World Cup qualifier match between India and Afghanistan on June 9 in Kolkata postponed.
Final round of Santosh Trophy matches in Aizawl from April 14-27 postponed.
GOLF:
India Open from March 19-22 postponed.
PARA SPORTS:
All national and state championships postponed till April 15.
SHOOTING:
ISSF World Cup for Rifle, Pistol and Shotgun in New Delhi March 15-25 postponed.