Follow us on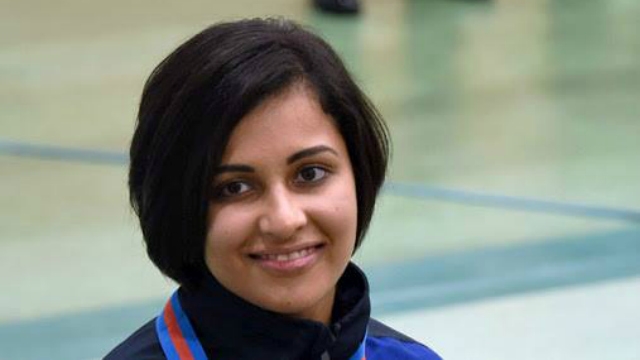 Ace shooter Heena Sidhu has pulled out of the Asian Airgun Shooting Championship to be held in Tehran in December this year.
Heena, the reigning title holder, has withdrawn her name because of Iran's insistence on female contestants adhering to the dress code which makes wearing of 'hijab' mandatory for women participants.

 

"Forcing tourists or foreign guests to wear 'hijab' is against the spirit of the game. Since I don't like it, I have withdrawn my name," Heena Sidhu told Times of India.  
"You follow your religion and let me follow mine. I'll not participate in this competition if you are going to force me to comply with your religious beliefs," she added. 
The organisers have made it clear on their official website that the female contestants will have to wear clothes in compliance with the rules of the Islamic Republic of Iran.  
It's not for the first time that Heena has withdrawn her name from a tournament being held in Iran. 
"Yes, I have done it earlier as well. Two years back, I had decided not to go to Iran for the same reasons. It's only Iran which insists on such a code. It does not happen in other nations," Heena said. 
Meanwhile, the President of Rifle Association Rajendra Singh has said that Indian shooters have always respected the Iranian traditions.

 

"We have good relations with Iranian shooting federation and we respect their culture and tradition. All females, including tourists and diplomats, wear hijab when they visit Iran. All other Indian female shooters, except Heena, have accepted the decision," Rajendra Singh told TOI.