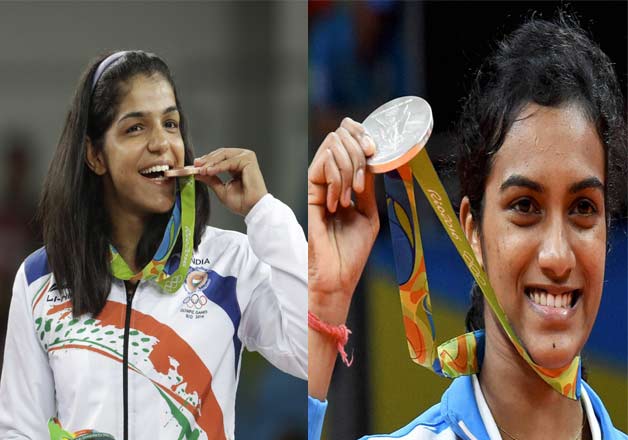 In amid of showers plunging on India's heroes for raising country's flag high in Rio Olympics 2016, an Indian businessman on Sunday announced to give away cash prize of Rs 5 million (Rs. 25 lakh) for India's silver-medalist ace shuttler P V Sindhu and Rs 2.5 million (Rs. 25 lakh) for wrestler Sakshi Malik for winning the bronze medal at the Rio.
Mukkattu Sebastian, who is based in UAE for four decades, announced Rs 5 million for Sindhu, who became the youngest and the first-ever woman to win a silver medal at the Rio Olympics, the Gulf News reported.
Sebastian also announced Rs 2.5 million for Sakshi Malik, who is the first-ever woman to win a medal in wrestling at the Olympics, the first medal for India.
"These two girls saved the face of India at Rio. I am so proud of them and wanted to honor them with a cash award," Sebastian said.
"I am not a very rich person. But I want to do whatever I can," he said.
Sebastian, who is from Kottayam district in Kerala, also owns Mukkadan Plantations there and Autobahn Car Rentals in Bengaluru. He said he had kept Rs 10 million as the cash prize for gold medallists and had hoped Sindhu would win gold.
He plans to host a function in Kochi to honour the Olympic medalists who made India proud.
(With inputs from PTI)