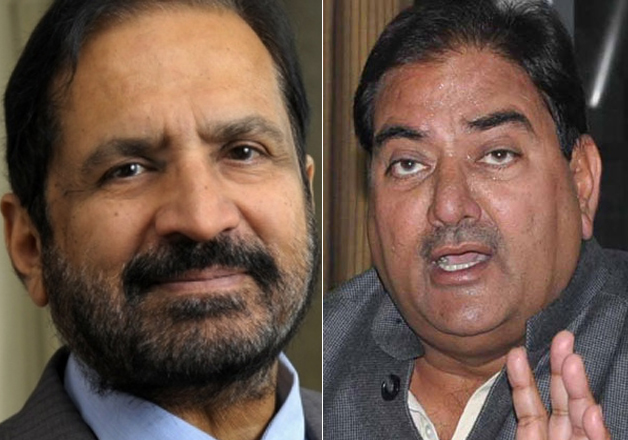 The Sports Ministry today informed that it has suspended recognition granted to the Indian Olympic Association (IOA) until it reverses its decision to make scam-tainted Suresh Kalmadi and Abhay Singh Chautala as Life Presidents.
"Government has suspended the deemed recognition, granted by it to Indian Olympic Association until IOA reverses its decision," Sports Minister Vijay Goel said in a tweet.
The move comes two days after the Ministry issued a show-cause notice to the IOA, threatening to derecognise the body if it does not reverse its decision.
Speaking to reporters, Goel said that 'it was necessary to send a message that associations are accountable to public and must abide by the code of conduct'.
"The day IOA took this decision to appoint Suresh Kalmadi and Abhay Chautala as Life Presidents, government clarified that they don't agree with it. As decision was against basic ethics; that's why government has decided to suspend their recognition till it reverses the order," Goel said.
Govt. has SUSPENDED the deemed recognition, granted by it to Indian Olympic Association until #IOA reverses its decision. #Kalmadi #Chautala

— Vijay Goel (@VijayGoelBJP) December 30, 2016
Kalmadi and Chautala were elevated to the honorary position at the IOA's Annual General Meeting in Chennai earlier this week, shocking the Indian sporting landscape and leaving the Sports Ministry fuming.
Kalmadi, however, later decided to step aside but Chautala refused to follow suit.
The Ministry said that had consistently opposed creation of posts in the IOA and other sports bodies which allow back-door entry to individuals who are otherwise ineligible, including those charge sheeted/convicted, to hold positions as office-bearers as per the provisions of Sports Code.
Earlier in the day, International Hockey Federation (FIH) president Narinder Batra had resigned as Associate Vice-President of the IOA to protest the elevation of the scam-tainted duo.