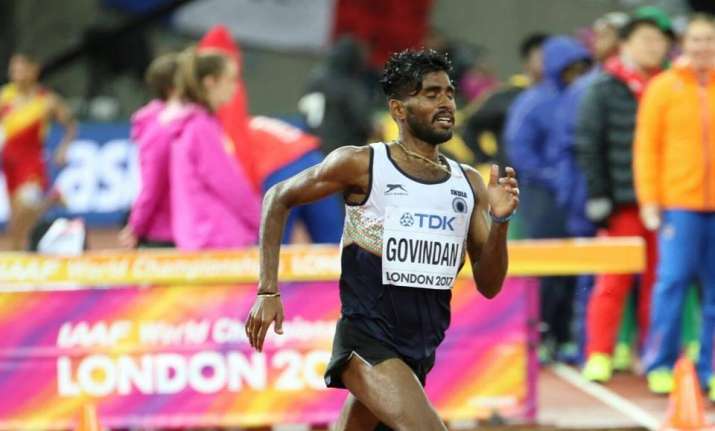 Govindan Lakshmanan ran his personal best but it was still not enough for him to qualify for the final round of the men's 5000m race in the World Athletics Championships in London on Thursday. The 27-year-old clocked 13 minutes 35.69 second, nearly one second better than his earlier personal best of 13:36.62, in the first round heat number one but he ended up at the 15th spot in a top class field, which included defending champion Mo Farah of Great Britain, to bow out of the championships. 
Overall, Lakshmanan finished 31st as top five from each of the two heats and the next fastest five from among the remaining runners qualify for the final round. 
Lakshmanan was the only Indian athlete so far to have performed better than his personal best and his effort was all the more impressive as the race was run under incessant rain which lashed the Olympic Stadium throughout the day and the temperature had dropped below 15 degrees Celsius. 
"This is my first World Championships and I have come into the race thinking to break the national record. I could not do that because it was a bit tight at the home stretch. But at least I could run better than my personal best. I could not qualify for the final round but I am not disappointed because I have done my best. I will train hard and I will break the national record," Lakshmanan said after the race. 
The 25-year-old national record of 13:29.70 in the name of Bahadur Prasad still stands since 1992. 
"I feel happy that I ran with Mo Farah. To run along with him is one of my dreams and I did that today. I think I have gained a lot of experience after this race," he added.