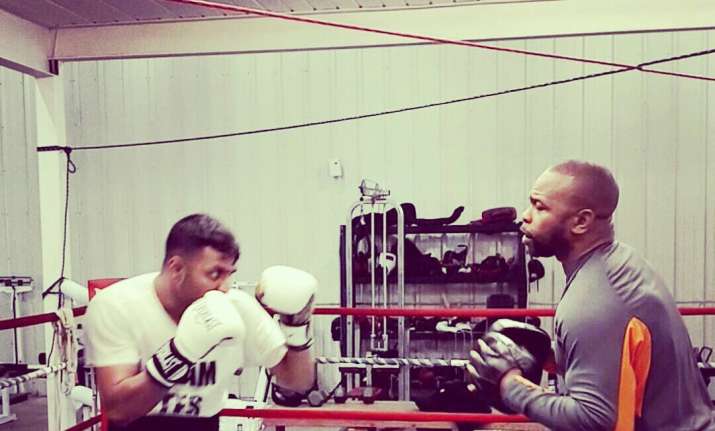 Obstacles are not new to Mohammed Faisal, the Huddersfield-born boxer popularly known nowadays as Fes 'The Terrier' Batista. The Terrier added for his association with the football team Huddersfield Town A.F.C popularly known as 'the Terriers'.
Batista's career was cut short by a freak leg injury picked after he slipped on the walking trail in his hometown. The former Moorend High student, who is an ambassador for the World Boxing Council anti-bullying campaign, is now in Florida in the United States and undergoing training from none other than the legendary Roy Jones Junior. 
"It is the second start to my career. I have begun to see things differently. Sometimes, setbacks make you stronger. I'm a boxer and hence will have to take things in the stride," Batista said from his training camp in Florida.
Back in 2015, Batista was the talk of the town. The Huddersfield boxer had attracted worldwide attention when he won his first professional fight in the USA against Lawrence Purifoy when he outpointed his opponent in a four-round welterweight bout.
"I have put that behind, I want to make the most of the opportunities now and hopefully make up for
His mentor and coach Roy Jones Jr. has had a fair share of obstacles and a lesson from the 1988 Olympics silver medalist will in all likelihood help Batista.
"He is a tough taskmaster. Boxing is not for faint-heart. We occasionally try and relax with a game of pool. If you lose that, there are more push-ups waiting for you.  I'm enjoying this. This is my life. This is why I'm here in the Roy Jones Jr's gym" Batista adds.
"If I can bring Huddersfield to the world boxing map, I would be happy," Fes 'The Terrier' Batista said before letting us know that it was the time for training. 
"I am seeing things differently now. I am making sure that whatever time I have after training I spent it with kids. I am encouraging them against bullying. This is a big problem nowadays. We have to address it. We have to encourage caring. I would like Huddersfield to know me for the person I am and not just as another boxer" he said.
Clearly, there's a kind heart in a steel frame.