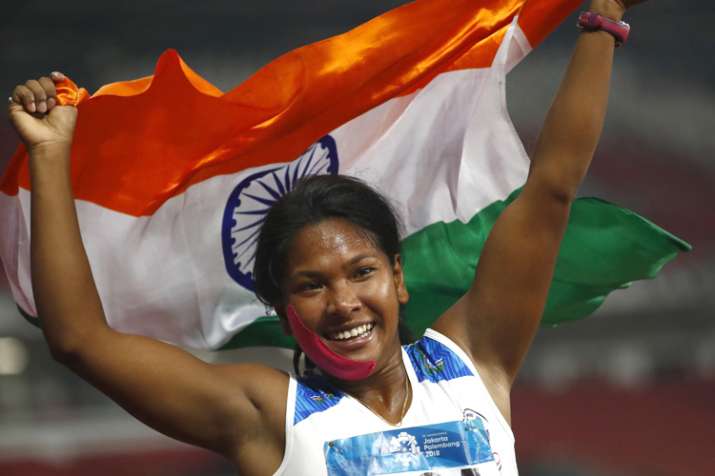 Her father is a rickshaw puller who has been bed-ridden by stroke since 2013. Her mother would work as a maid and also pluck leaves in tea gardens. She was born with six toes on each foot and couldn't find the right shoes. And she ran for her country with a plastered face owing to a teeth injury. 
All this, however, couldn't deter Swapna Barman from clinching a historic Asian Games gold medal in Heptathlon, becoming the first Indian heptathlete to achieve the feat. Barman 's success story at Asiad is an epitome of courage and determination.
The 21-year-old Barman, who belongs to Rajbbongshi tribe in North Bengal, logged 6026 points from the seven events competed for two days. En route the title, she won the high jump (1003 points) and javelin throw (872 points) events and finished second-best in shot put (707 points) and long jump (865 points).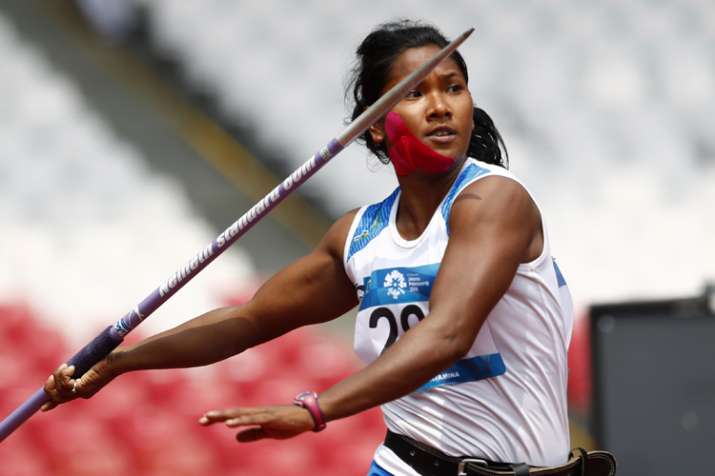 Her weakest events were 100m (981 points, 5th position) and 200m in which she finished seventh with 790 points. But the tremendous overall effort was enough to make her the first heptathlete to notch up a gold at the continental showpiece.
"I have got this gold on the National Sports day, so it's really special. I use normal shoes worn by people who have normal five toes. It really pains during training. It is very uncomfortable, whether I wear spikes or normal shoes," PTI quoted Swapna as saying.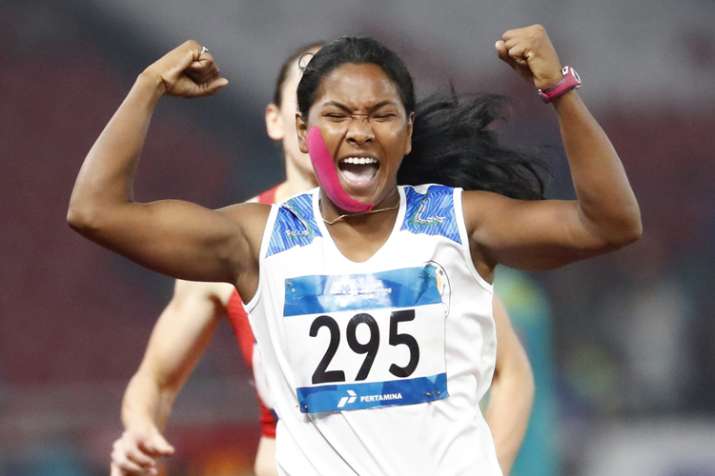 Asked if she would like some companies to manufacture customised shoes for her, she said, "Definitely. It will make life easy."
'Won't return home without a medal'
Swapna is stubborn from childhood, says secretary of Jalpaiguri District Athletics Association Ujjal Das Chowdhury, who has followed her career from close quarters.
"If someone discourages her to do something, then Swapna will stick to it till she proves the person wrong," Chowdhury said.
Battling a back injury that requires her to take an injection under Dr Anant Joshi in Mumbai every month, Swapna had last visited her home after her Asian Athletics win in Bhubaneswar last year.
"Medal na jitle bari firbo na (won't return home, unless I win a medal)," Swapna had told her mother Basana Devi when she visited her family at Ghospara village, on the outskirts of Jalapaiguri town in North Bengal.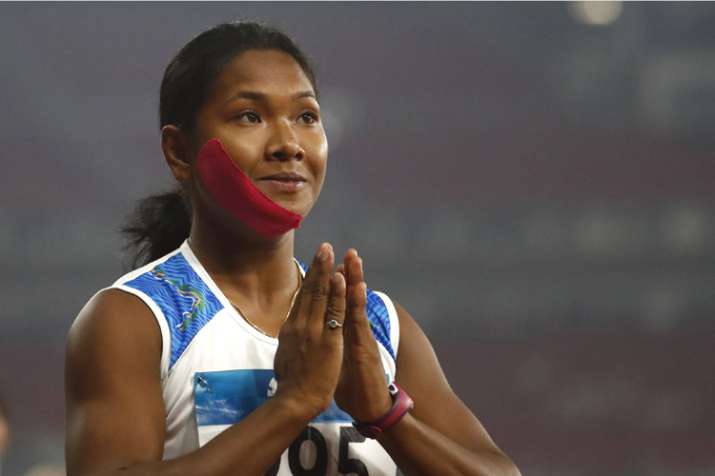 A staunch devotee of Goddess Kali, she spent almost all her prize money in building a Kali temple outside her house, Chowdhury was quoted as saying by PTI.
"She had come to build a temple and that was the last time she visited her home. Today her mother was saying she can finally see her daughter with the gold medal now," Chowdhury said.
The moment the news spread after Swapna clinched the gold with a personal best of 6026 points, hundreds flocked to her two-room tinned-house celebrating Swapna's success as her mother offered prayers in the Kali temple.
(With PTI Inputs)