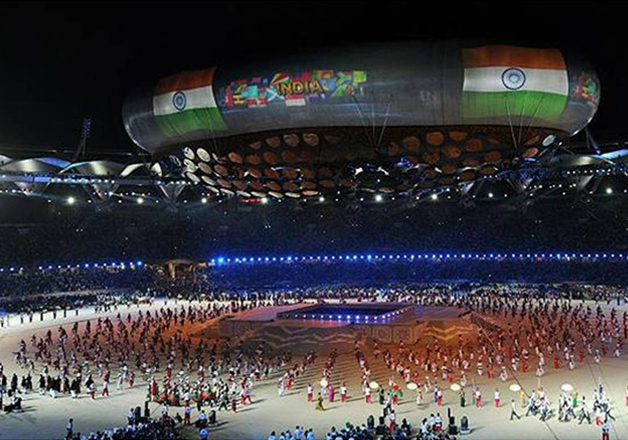 The Indian Olympic Association (IOA) may bid for hosting the 2022 Commonwealth Games after Durban was stripped of the right to host the event due to financial crisis.
An IOA official said that if the government lends its support, they were weighing the options of stepping in as a replacement for Durban. 
"We received a communication from them (Commonwealth Games Federation) on Tuesday. Our (IOA) president and members are discussing the issue. If there is support from the government, we will consider the possibility of bidding for the Games," IOA secretary general Rajeev Mehta said.
This comes after Durban was stripped of the right to host the 2022 Commonwealth Games because the South African government couldn't provide financial guarantees, plus other commitments made when it won the bid had still not been met nearly two years later. 
India had last hosted the Commonwealth Games in 2010. 
Durban presented a revised budget and hosting proposal to the Commonwealth Games Federation at a last-ditch meeting last weekend to save Africa's first international multi-sport event. 
"It is with disappointment that the detailed review has concluded that there is a significant departure from the undertakings provided in Durban's bid and as a result a number of key obligations and commitments in areas such as governance, venues, funding and risk management/assurance have not been met under the revised proposition," the CGF said in a statement on Tuesday. 
The CGF was "actively exploring alternative options, including a potential replacement host," CGF president Louise Martin said. 
Liverpool has already expressed interest in replacing Durban. 
Durban's failure is a major embarrassment for South Africa, with the bid initially hailed as historic as the first African host of the Commonwealth Games. But ever since it won the games as the sole bidder in September 2015, Durban missed deadlines to provide the financial guarantees. 
"It's a big disappointment for Africa," South African Olympic committee president and CGF vice president Gideon Sam said.
Money was a major problem, though. Durban's fate was another indicator of the heavy cost countries must pay to put on major sports events. 
In 2015, the head of the bid committee said the east coast city needed USD 670 million. The South African government was asked to provide USD 470 million of that, bid chief executive Tubby Reddy said. 
Up to Saturday, when the CGF met with South African officials in London, there was still no signed document from the South African government guaranteeing it would pay for the games, CGF vice president Sam said. 
So, Durban presented a scaled-down version of the games to the CGF. "The Commonwealth Games Federation said, 'That's not going to work. We'll look for another city,'" Sam said. 
With AP Inputs