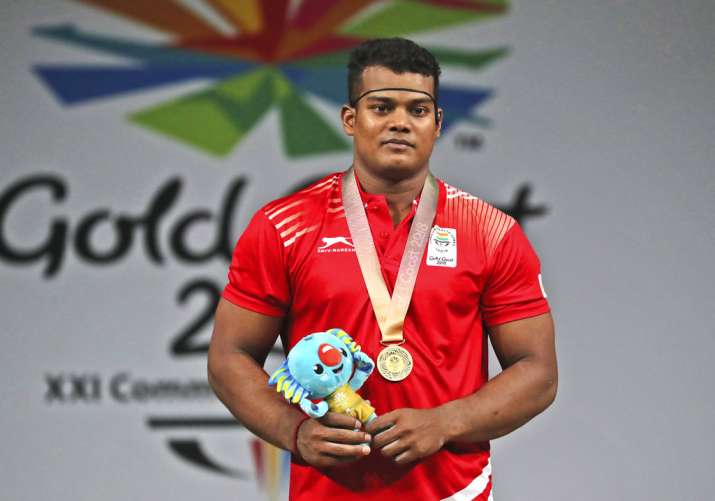 Weightlifters continue to bring glory for India in the ongoing Commonwealth Games 2018 in Gold Coast, Australia with Venkat Rahul Ragala on Saturday winning the Gold medal in Men's 85kg category with a total lift of 338 Kg.
The 21-year-old from Stuartpuram, Andhra Pradesh lifted 151 kg in Snatch and 187 kg in the clean and jerk category. Although Ragala was not at his best today but he battled a paining knee to make the country proud.
Samoa's Don Opeloge, with the total lift of 331 kg, won the Silver medal and Malaysia's Muhamad Fazrul Azrie Mohdad clinched the Bronze with a total lift of 328 kg.
This is India's fourth Gold medal and sixth overall in the 21st Commonwealth Games. Interestingly, all of them have been won by the weightlifters.
The Indian was locked in a close battle with Samoa's Opeloge. Both the lifters opted for 191kg as their final clean and jerk lift and both of them failed but Rahul clinched the top prize owing to Opeloge's failed second attempt at a 188kg lift.
Had Opologe managed a good final lift, Rahul would have ended with a silver as he had already fouled his third attempt.
In the Commonwealth Championships last year, Rahul had lifted a total of 351kg (156kg+195kg).