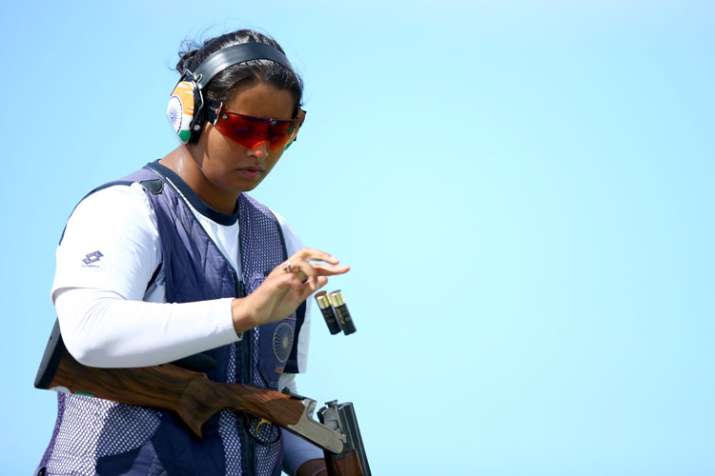 India's Shreyasi Singh on Wednesday won the gold medal in Women's Double Trap Shooting at the ongoing Commonwealth Games 2018 in Gold Coast, Australia. This is India's 12th gold medal at the competition and 23rd medal overall, including 4 silver and 7 bronze.
The silver medal went to Australia's Emma Cox and Linda Pearson of Scotland won the bronze medal. 
The 26-year-old, born in New Delhi, shot a total of 96 points after four rounds and had to face a shoot-off against Australia's Emma Cox, who also had the same number of points, for the gold medal.
Shreyasi, however, kept her nerves and delivered a superb performance in the shoot-off to bring home the gold medal. Her final score was 96+2 while the Australian managed to score 96+1.
Shreyasi's compatriot Varsha Varman fell agonizingly short of winning the bronze medal. She finished at the fourth spot with a difference of just 1 point.
Shreyasi, who has studied Arts at Delhi University's Hindu College and is also an MBA, had won a silver in double trap at the 2014 Commonwealth Games in Glasgow. She followed that by winning a bronze medal at the 2014 Asian Games in Incheon.
Shreyasi, whose grandfather and father served in the National Rifle Association of India (NRAI) as its president, represented the country in two events at the 2010 Delhi Commonwealth Games Delhi but failed to win a single medal.