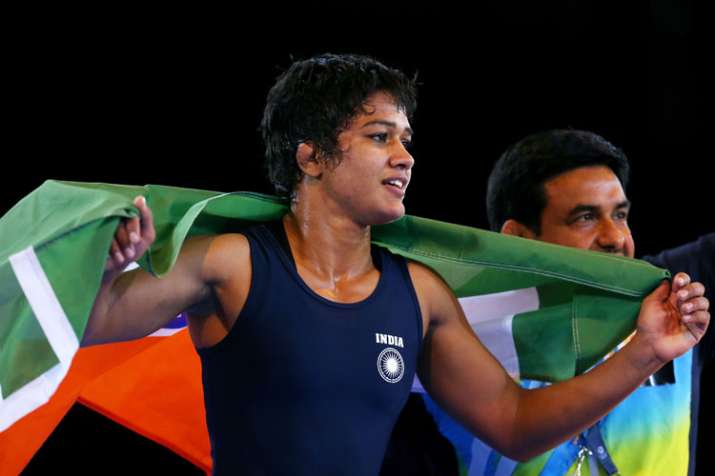 India's Babita Kumari on Thursday settled for a silver medal in Women's Freestyle 53kg Nordic wrestling after losing to Canada's Diana Weicker in the final bout at the ongoing Commonwealth Games 2018 in Gold Coast, Australia.
This is India's 26th medal overall, including 12 gold, 6 silver and 8 bronze, at the 21st Commonwealth Games.
Babita, who claimed a silver in the 2010 edition before a gold in Glasgow, failed to break through her rival's defences, going down 2-5 in the contest.
"I think my weakness today was my attack, I should have been more aggressive but I gave my 100 per cent. I am satisfied with the intensity I put in but obviously I could not get the result I wanted," she said.
"I had a bit of a problem in my knees too but injuries are a wrestler's ornaments. We live niggles, there is nothing there," she added.
While Babita's bout lacked spark, Aware's showdown with Takahashi was thoroughly engaging. The Indian trailed 6-7 at one stage but claimed points on takedown to recover and keep imself ahead.
Babita was the defending Commonwealth champion in women's freestyle 48kg category.
Earlier, Babita - who won the silver medal at 2010 Delhi Commonwealth Games - defeated Bose Samuel of Nigeria in her opening bout. She then overpowered Sri Lanka's Deepika Dilhani and Australia's Carissa Holland to make her way to the finals.