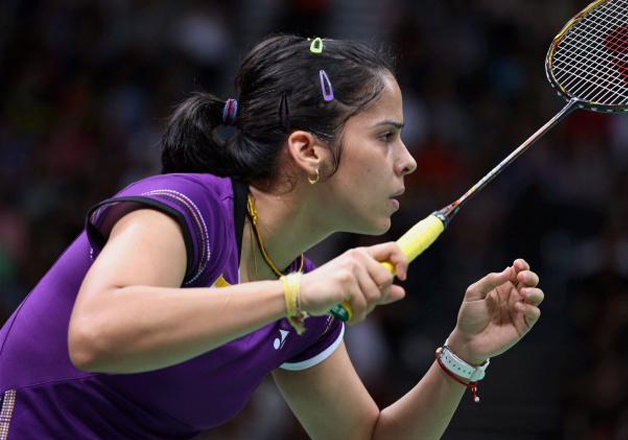 Indian shuttler Saina Nehwal suffered a first-round defeat by unseeded Thai player Porntip Buranaprasertuk in the first round of the China Open in Fuzhou on Wednesday.
This was Saina's first tournament since her knee surgery -- that took place soon after the Rio Olympics, where she had lost in the group stages.
Having lost the first game 16-21, Saina bounced back in style and won the second game 21-19 but showed rustiness in the final game to lose 14-21 which has resulted in her ouster from the tournament.
Saina, the bronze-medallist at the London Olympics, lost in her second match of the Rio Olympics to lower-ranked Maria Ulitina of Ukraine and what followed was a surgery and a long rehabilitation programme.
Saina, in an exclusive interview with ESPN, had earlier stated that she was keen "just to play matches" without concerning herself with the results.
Saina has been the sole Indian woman to win the tournament, having defeated China's Liu Xin in the 2014 final.
Saina had beated her Thai counterpart as many as nine times in the past. "Many people will think my career will end and I won't come back. I also think somewhere deep in my heart that maybe it is the end of my career, so let's see how it is. It is just about how to take care of my body and be in good shape because these injuries are quite painful," Saina had said
However, it was not all bad news for India as PV Sindhu, silver-medallist at the 2016 Rio Olympics and the seventh seed, wPV Sindhu progressed to the second round after a comfortable 21-12, 21-16 win over Chia Hsin Lee from Chinese Taipei. She will next face USA's Beiwen Zhang.