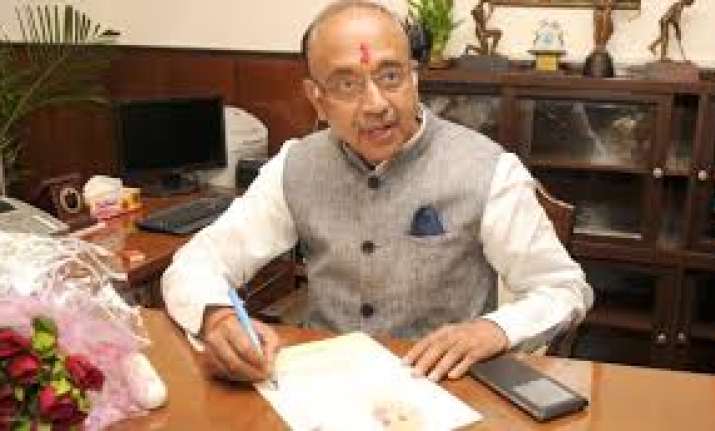 Finance Minister Arun Jaitley today allocated a total of Rs 1,943 crore for Sports Ministry in Budget 2017-18, a substantial increase of Rs 350 crore compared to Rs 1592 crore earmarked last year. 
The steep hike in the budgetary allocation of Sports ministry comes at a time when Indian athletes are preparing for the Commonwealth Games and Asian Games in 2018. 
The hike also comes in the wake of India's dismal showing at the Rio Olympics where it won just two medals - a silver and bronze. 
The Sports Authority of India, entrusted with the task of organising national camps, has been granted a total of Rs 481 crore, compared to Rs 416 crore it received last year. 
What is striking is that the allocation for sports promotion among disabled has been reduced to just Rs 1 lakh, a heavy reduction from Rs 4 crore allocated last year. 
The assistance to national sports federations has been increased to Rs 302 crore from Rs 185 crore. 
The allocation for the scheme for the Benefit of North Eastern Area, has been revised to Rs 148.4 crore this year as compared to Rs 131.33 crore last year. 
No change has been made in the allocation for sports in the Jammu and Kashmir and it stays at Rs 75 crore. 
There has been a marginal increase of Rs 6.5 crore in funds earmarked for National Service Scheme with the initiative getting Rs 144 crore in place of Rs 137.50 crore in 2016-2017. 
The contribution to the National Sports Development fund has been reduced to Rs 2 crore from Rs 5 crore. 
In another notable statistics, a mere Rs 50 lakh has been allocated for identifying and nurturing sports talent in the country. 
The total allocation for Khelo India, however, has been increased to Rs 350 crore from Rs 140 crore.
(With PTI inputs)