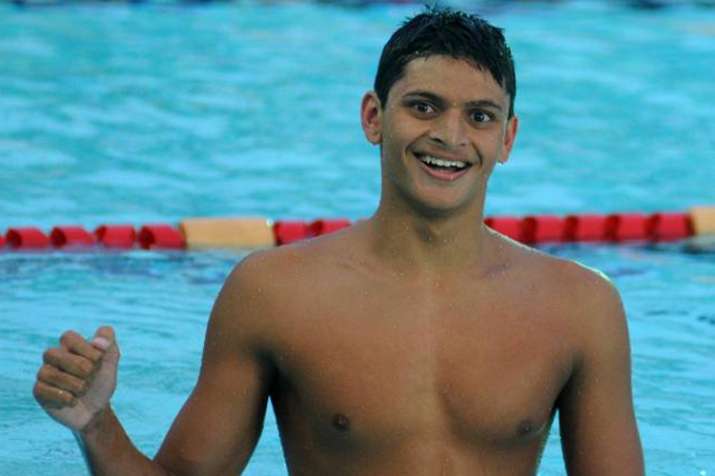 Swimmer Sajan Prakash finished a commendable fifth in the men's 200m butterfly at the ongoing 18th Asian Games in Indonesia. Prakash made history when he became the first Indian swimmer to make it to the final of 200m butterfly event since Khazan Singh won a silver medal in 1986.
However, the 24-year-old swimmer is unable to share the good news with his family which is stuck in Kerala floods.
Starting in lane 3, Prakash clocked 1:57.75 seconds in 200m butterfly final. Japan's Seto Daiya won the title with a timing of 1:54.53 seconds. Prakash had earlier qualified as the third-fastest swimmer in the heats.
"I still have no clue as to where they are and how they are. All I know is that they are being taken to some safe place. I pray for their safety. It was tough but my mother, who is based in Tamil Nadu, thought it best that I don't get disturbed in the run-up to my event. So I was told of it only after my grandmother and uncle had been shifted. I still haven't been able to speak to them, though. I have made a historic final, but I don't know how to tell hem yet," Prakash told Times of India.
Prakash, who qualified for the final with a time of 1:58.12 seconds, said he spent sleepless night before his qualifying event as he was worried for his family.
"I had trained very hard for this day. I was very nervous. But I guess the experience of performing under pressure helped me see this through. I had several months of tough training. We used to train so much that I could not move my body. It would ache. Under the renowned coach Graham Hill, I would train like a beast. I tried different things to improve as a swimmer. I guess that helped me qualify for the final," he said.
Prakash was 0.06 seconds behind Nao Horomura of Japan who led the pack.