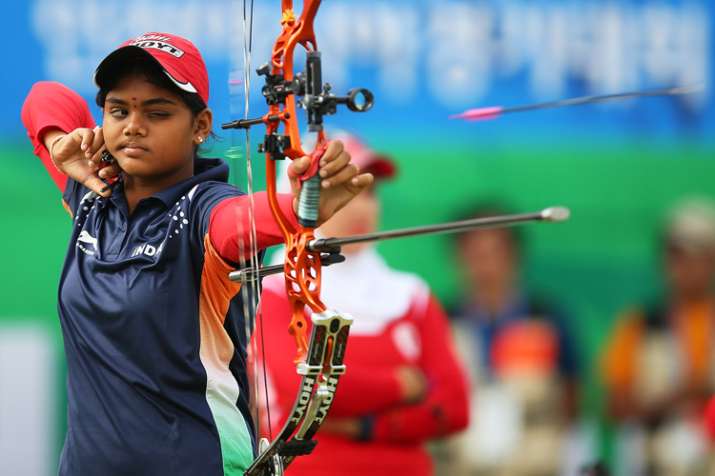 The Indian Women's Compound Archery team on Tuesday lost narrowly to Republic of Korea in the finals to settle for a silver medal at the ongoing Asian Games 2018.
The Indian team, comprising of Muskan Kirar, Madhumita Kumari and Surekha Jyothi Vennam lost 228-231 against the Korean team of Bomin Choi, Chaewon So and Soo Yun Song.
The Indian archers took an early two-point lead in the first set but were unable to held on to it in the second set where Korea made a comeback to level the scores. At the end of the second set, the scores were tied at 115.
Both the teams then scored an identical 58 to end the third set tied at 173.
However, in the last and fourth set, Korea archers showed their experience and grit to score 58 points while the Indian archers fell short at 55 points.