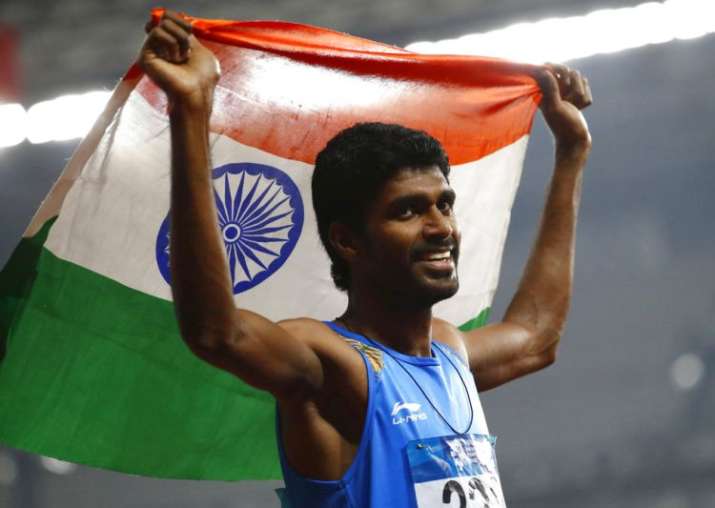 India's Jinson Johnson claimed a gold medal in the men's 1500m event, in which 800m champion Manjit Singh finished fourth here today.
Johnson clocked 3:44.72sec to claim the top honours ahead of Iran's Amir Moradi, who turned in a timing of 3:45.62sec, his season's best effort. Johnson earlier won a silver in the 800m event.
Ending with a bronze was Bahrain's Mohammed Tiouali (3:45.88sec).
Manjit, who had stunned one and all with his 800m gold, took the fourth position with a timing of 3:46.57sec.
India's Asian champion P U Chitra won a bronze in the women's 1500m race in the Asian Games here today.
Chitra entered into the race as Asian leader this season but had to settle for a bronze with a timing of 4 minute and 12.56 seconds.
Bahrain claimed 1-2 through Kalkidan Befkadu (4:07.88) and Tigist Belay (4:09.12).
Chitra had won gold in the 2017 Asian Championships in a timing of 4:17.92.