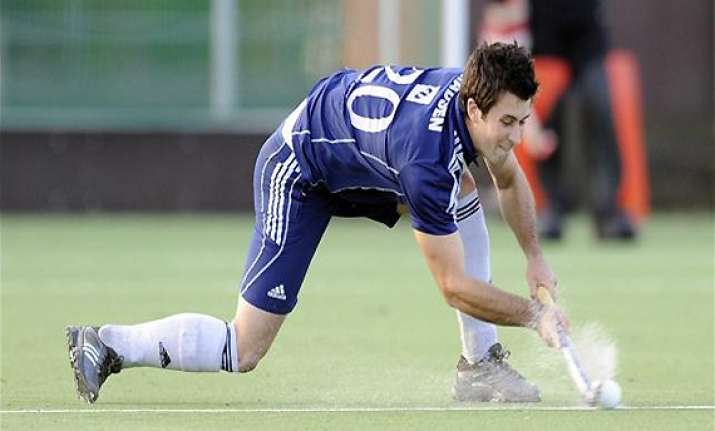 New Delhi, Jan 19: A scrappy India wasted chances galore as South Africa dished out a spirited performance to beat the hosts 3-1 in the third hockey Test here today and keep alive their hopes in the five-match series.

With the Olympic qualifiers less than a month away, India coach Michael Nobbs yet again fielded a new look team in search of combinations, and the changes quite evidently reflected in the performance of the home team.

South Africa, on the other hand, seemed to be getting their acts together slowly and steadily after the 0-4 drubbing in the opening Test, as the performance of the visitors got better and better with every match.

The South Africans also utilised both the flanks to the hilt and played possession hockey. The tourists played one-touch hockey, thereby creating more open spaces during their attacks.

The Indians, on the other hand, were guilty of holding on to the ball for too long and failed to control the pace of the game.

South Africa put the Indian defence under pressure from the word go and their efforts bore fruit in the 21st minute when India conceded a penalty stroke, which was easily converted by Lloyd Madsen.

The visitors then doubled their lead just at the stroke of half time through Ian Haley, who tapped home from close range after receiving an open ball that  recotiated of Indian goalkeeper PR Sreejesh's gloves.

The Indians, however, managed to put up some fight after the breather and got numerous scoring chances but the just-recovered Yuvraj Walmiki and Dharamvir Singh failed to utilise the opportunities.

India, however, pulled one back in the 49th minute when Sandeep Singh converted a penalty corner out of the four they earned in the match.