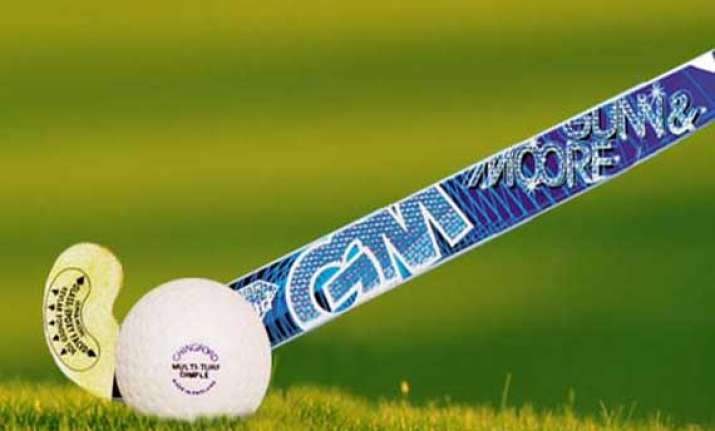 New Delhi: The fourth edition of the Hockey India (HI) Senior Men's National Championship will be played in Lucknow from Feb 27 to March 23.
As many as 42 teams will be participating in the championship which will be played on a league-cum-knockout basis at the Major Dhyan Chand Hockey Stadium. This edition will see four new teams -- Hockey Gangpur (Odisha), Vidarbha Hockey Association, Central Reserve Police Force and Food Corporation of India.
The tournament will be played in two phases -- Division A and B. There will be 20 teams competing in Division A while Division B will see 22. Division B will be played from Feb 27 to March 13 while Division A will be played from March 11-23.
The inaugural match of Division B will be played between Puducherry and Hockey Gangpur in Pool C Feb 27 while the final match of Division B will be played March 13.
In Division A, the inaugural match will be played between Jharkhand and Bhopal March 11 while the final will be played March 23.
In the previous edition, Air India defeated Punjab 6-2 to lift the trophy and the defending champions are placed in Pool A with Chandigarh, Services Sports Promotion Board, Association of Indian Universities and Andhra Pradesh under Division A while runners-up Punjab are in Pool B with Manipur, Madhya Pradesh Hockey Academy, Sports Authority of India and Comptroller & Auditor General of India.
The year is crucial for the sport, looking ahead at major tournaments like the World Cup, Commonwealth Games, Asian Games and the Champions Trophy. Considering the importance of these tournaments, HI selectors, government observer and coaches will be watching the performance of the players to select the probables list.