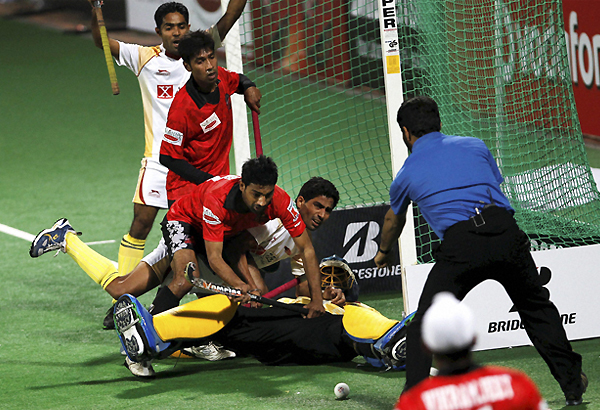 Bangalore, Mar 25: Karnataka Lions defeated Delhi Wizards 3-1 in a round-robin match to move up to the third position in the inaugural World Series Hockey here on Saturday.
Karnataka scored two goals in the first quarter through Ravipal Singh (10th minute) ,Jarnail Singh (17th) while their third goal came from the sticks of Len Aiyappa (65th).
India discard Rajpal Singh is the lone goal-scorer for Delhi.
With this win, Karnataka are now placed third in the points table with 18 points from 12 matches, while Delhi is languishing at the seventh spot in the eight-team event with 13 points from 11 games.
Delhi will next play Pune Styrkers in Pune on Monday while Karnataka will be up against Bhopal Badshahs in Bhopal on Tuesday.