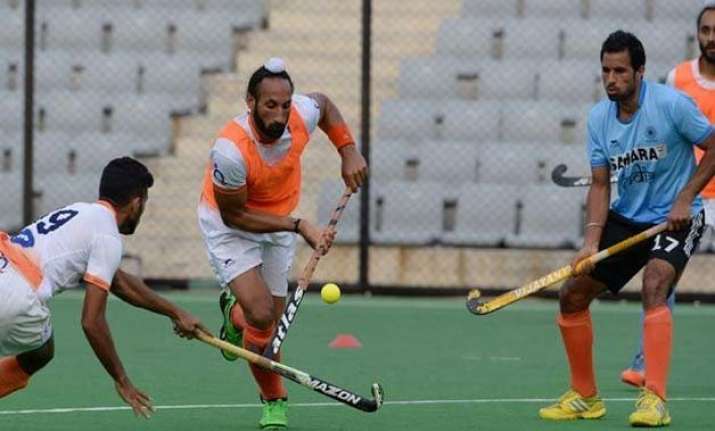 New Delhi: The Indian men's hockey team is gearing up for the upcoming Test series against Japan, which will be held between May 3-9 in Bhubaneswar. 
Practicing hard at the MDC National Stadium in the ongoing preparation camp, both players and coaching staff are working on various team-combinations and strategies to bring maximum performance out of them. 
Speaking post the practice session, Coach Paul van Ass said, "Our easy-going days are over and we are working harder in this preparation camp. We are rectifying our loop-holes, especially in the defence-line. We are reviewing our previous performances and working on various aspects. 
"We are trying new players in the national team in the tournament and will give maximum opportunities to all the players to perform on the field. Though Japan is lower ranked to us, we are not taking them lightly. In this era of modern hockey, you can't take any team easy. 
"I remember once Japan defeated The Netherlands in a high-rated tournament. We are studying their tactics and making strategies to counter them. We are expecting a good contest in Bhubaneswar." 
Captain Sardar Singh said, "The preparation camp is going good and we are working as per our Coach's strategies. We have few issues in our defence-line as we concede goals in the last minutes. So our Coaching staff is working on that and solving those issues. 
"We all are focussing on implementation of strategies on the field, which is very important for us. We have brought back few young players in the team and we are expecting good results from them. 
"It's always good to have many options in the team, which help us to implement our tactics on ground. We are not taking Japan lightly as they are a good team. We will play our game and play for win only.