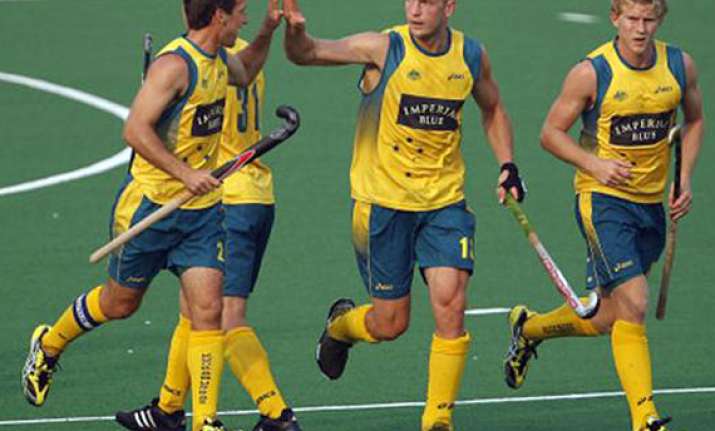 Perth, Oct 22: The Indian men's hockey team's hopes of reaching the final went up in smoke after Australia handed it a 4-1 drubbing in their last league match of the Lanco International Super Series 9s here today.

India will now face Pakistan for the bronze medal tomorrow.

By winning all its matches, Australia entered the finals majestically and will battle it out against New Zealand for the top honours tomorrow.

India needed a win today to make it to the final but fell short in all departments of the game. Australia set the pace early on and went on a scoring spree, while India could reply only once through Sardar Singh.

With just a draw and two loses India finished last in the four-nation event, while with two draws Pakistan came third.

Earlier, Pakistan too failed in its endeavour to make the final. It needed an outright win, but the Kiwis denied the side holding it to a 1-1 draw.

Pakistan's sixth-minute goal by Shafqat Rasool was cancelled out six minutes later by Joel Baker. The draw was enough for the Kiwis, who thrashed India on the opening day, to make the cut.

India were left to do the chasing act quite early in the match when twice FIH Player of the year Jamie Dwyer put his side ahead in the second minute itself leaving Indian goalie PR Sreejesh flummoxed.