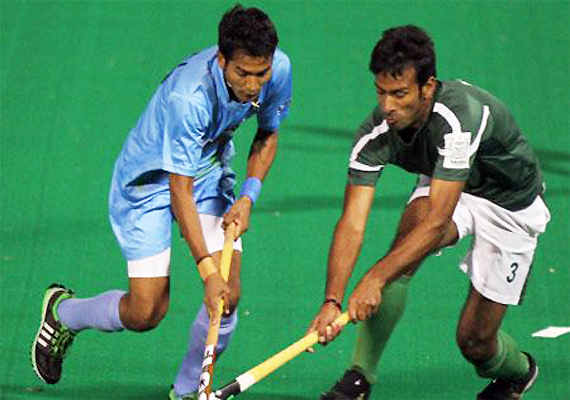 Lahore, Mar 10: Arch-rivals India and Pakistan will face off on May 31 in the 31st edition of the Sultan Azlan Shah Cup hockey tournament in the Malaysian city of Ipoh.

The tournament, which will be held from May 24 to June 3, will present Pakistan with their last opportunity to test their mettle ahead of the Olympic Games which take place in London from July 27 to August 12.

The Sultan Azlan Shah Cup in Ipoh will be a seven-team affair led by world No. 4 ranked Britain.

The other five invited teams are also in the top 10 while hosts Malaysia are the lowest ranked at number 13.

Britain are followed by sixth-ranked South Korea, New Zealand (7th), Pakistan (8), Argentina, (9) and India (10).

The tournament will serve as a warm-up for the London Olympic Games starting on July 27.

The teams will also benefit from playing on the new blue turf, which is similar to the one at the Olympics.

Britain, New Zealand, Pakistan, India and Argentina have already booked their Olympic berths.

The Koreans and Malaysians play in the Dublin qualifier in March and are seeded to meet in the final. Only the winner will make it to the Olympics.

Malaysian Hockey Confedera-tion (MHC) secretary Maninderjit Singh said they are glad that the teams for the Sultan Azlan Shah Cup have been finalised.

"The tournament will be the perfect preparation for the teams going to London. I am sure they will send their best players," he said.

World champions Australia, who are regulars in the tournament, are unable to make it this time.

Holland, Germany and Spain, who make up the top 10, are also unavailable.

During the tournament, Pakistan will also face the likes of New Zealand, Argentina, South Korea and Great Britian.

Pakistan will play Argentina in its opening match of Sultan Azlan Shah Cup Hockey Tournament on May 24 at Ipoh,Malaysia.

Pakistan will take on New Zealand in its second match on May 27, South Korea on May 28,Malaysia on May 30 and India on May 31,England on June 2.

On June 3 classification matches for 5th/6th, 3rd/4th places and the final will be played.