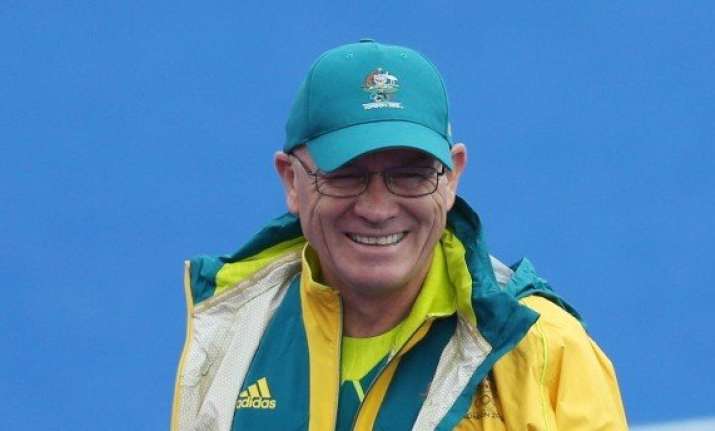 Lausanne: Former Australia coach Ric Charlesworth and former Dutch women's team coach Max Caldas were Friday awarded the inaugural men's and women's team coaches of the year by the International Hockey Federation (FIH).
Charlesworth retired from international coaching in June 2014, a day after the 'Kookaburras' lifted the World Cup in The Hague. It was a fitting finale to a long and illustrious career, with Australia winning in style, beating hosts Netherlands.
Since taking over as coach in 2009, Charlesworth led the World No.1 team to World Cup and Commonwealth Games titles, an Olympic bronze and four Champions Trophy golds.
Prior to that, he was coach to the Australian women's team, picking up two Olympic golds, two World Cup golds, one Commonwealth Games gold and four Champions Trophy gold medals -- an incredible haul of honours in addition to his illustrious playing career. In 2014, Charlesworth also received the FIH Order of Merit in recognition of his unique personal achievements.
"What Ric achieved last year in leading the Kookaburras to the World Cup title and the manner in which it was done was a real highlight in an outstanding year. For me, he is one of the greatest coaches in Australian sporting history and it's pleasing to see his achievements with the team last year have been recognised at the highest level of our sport," Hockey Australia (HA) chief executive Cam Vale said.
Coming to women's hockey, from 2012 to 2014, it seemed that everything Caldas touched turned to gold. The former Argentine international took over as head coach of the Netherlands in 2010, although he had been assistant coach when they won the 2008 Beijing Olympics gold.
The team repeated the feat under Caldas' control at the 2012 London Olympics and then added a Hockey World League gold in 2013 and a World Cup gold in 2014. The World Cup, won in front of 15,000 adoring fans in The Hague, was the pinnacle of Caldas' career.
Caldas, who is contracted to the Dutch Hockey Board (KNHB) until after Rio 2016, has now moved to coach the national men's team and his replacement as head coach to the women's team, Sjoerd Marijne, paid him the ultimate compliment when he said he planned to "change very little from the way Max did things".