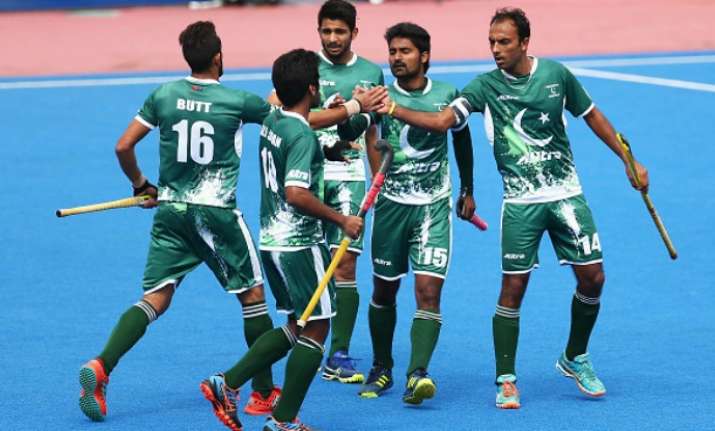 The Pakistan national hockey team will participate in the Hockey World Cup this year which is scheduled to be held from 28 November to 16 December at the Kalinga Stadium in Bhubaneswar, Odisha.
Pakistan were the 13th nation to qualify for the World Cup as it will be arch-rivals India who will host the tournament this year. The Men in Blue last hosted the hockey World Cup in 2010.
Pakistan, who are former champions were the 13th nation to qualify for the International hockey federation (FIH) event after favourable results. They finished seventh at the Hockey World League which was held in London that did the job for them.
Given the hostile political climate prevailing in Jammu and Kashmir at the current moment, Pakistan's participation in the tournament was in jeopardy, however, the Men in Green will be seen in Odisha later on this year.
Pakistan failed to qualify for the 2014 World Cup in Netherlands and will aim to make to make the most of the opportunity, especially when they will play in their arch-rival's backyard.