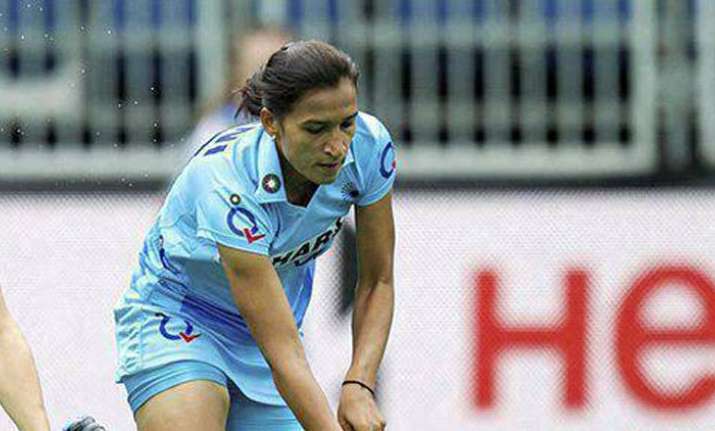 After winning the Women's Hockey Asia Cup in Japan, India captain Rani Rampal has asserted that her side needs to work on their fitness levels and improve their penalty corner conversion rate along with the defence.
"See, I want my side to improve on the fitness, defensive areas and on the penalty corner conversion rate," Rampal, who helped India win the Asia Cup after 13 years on November 5.
The Rampal-led side won the Asia Cup edging past China 5-4 in a tense shootout in the final. The victory also ensured India a qualification in the 2018 hockey World Cup. 
India last won the Asia Cup title in 2004, when they defeated Japan 1-0 here. They, however, failed to qualify for the last World Cup and finished ninth in the 2010 edition. 
"It has been a very good tournament for the girls... we did it on our own, on our merits," Rampal added. 
Rampal, who became the youngest player to represent India in the 2010 World Cup said 2018 will be a vital year for her side. 
"Next year is very important for the girls, the Asian Games, World Cup and Commonwealth Games are falling in the same year, but we are focused about it and surely the team will do well," the mercurial forward said. 
Talking about the contribution made by coach Harendra Singh to the side, Rani said: "He is doing well, helping the team. The last coaches also did well and helped the team."
The Haryana-born player also said that there can be changes in her squad for the upcoming tournaments, depending upon the respective performance of the players. 
"Players keep on changing, it depends on their performance. Not necessary that we will have the same set of players next year, some will improve their performance, some others will see a downfall. We will play with the best side," Rampal said.