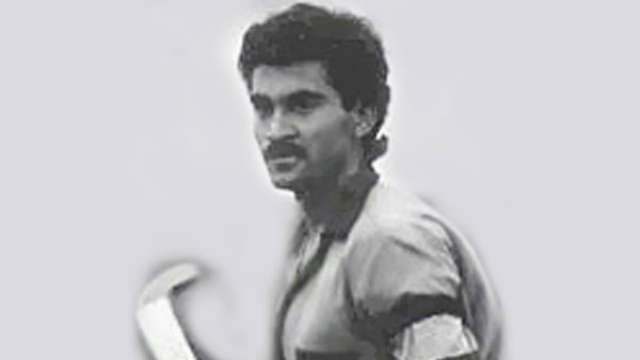 Gurgaon: Indian hockey legend Mohammad Shahid, who was a part of a team that won gold at the 1980 Moscow Olympics, today passed away at a hospital in Gurgaon after a severe liver condition and kidney failure.  
On June 29, the 56-year-old legend was airlifted from Varanasi and admitted to the Gurgaon hospital after a bout of jaundice and dengue worsened his condition. 
Sports Minister Vijay Goel's predecessor Jitendra Singh had announced a grant of Rs 10 lakh for Shahid. Besides, the Railways, where Shahid is an employee, had announced that his medical expenses will be taken care of.
Known for his dribbling skills, Shahid was member of the V. Baskaran-led Indian team that won a gold medal at the 1980 Moscow Olympics.
In fact, it was his speed and ability to dribble the ball that won him fans across the country during the time when people were more inclined towards cricket following the 1983 World Cup win. 
Fellow hockey legend Zafar Iqbal, who formed a terrific pair with Shahid during the 1982 and 1986 Asian Games, was extremely saddened with the news. 
"I am deeply saddened, I have lost one of my closest comrades. We played together for seven years. His contributions to the game are immeasurable," Zafar told The Times of India. 
PR Sreejesh, India's current goalkeeper and captain for the Rio Olympics, expressed his grief on Shahid's demise and said, "I am speechless. When we visited him, the situation was very critical. It's a great loss for Indian hokey. Shahid was a living legend who brought hockey to a different level."
MM Somaya, who played three Olympics with Shahid, recalled the memories and praised his skilful game. 
"I have been struggling to digest the news of Shahid. Millions who followed him in the 80s have a special spot for him. Shahid and Zafar were a treat to watch. They were skillful and fast down the left. Zafar's breakneck pace and Shahid's dribble and guile gave Indian fans of that era a treasure trove of memories," said Somaya. 
Born on April 14, 1960, in Varanasi, Uttar Pradesh, Shahid played his first international match at the age on 19 agianst France at the Junior World Cup. He had also captained the national hockey team during the 1985-86 season. 
Shahid was awarded the Arjuna Award in 1981 and was honoured with the Padma Shri in 1986. 
(With IANS inputs)