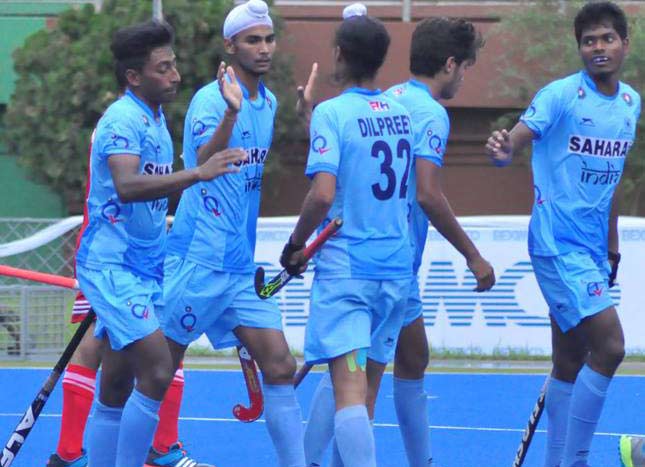 Indian men's U-18 hockey team on Thursday registered an emphatic 3-1 win against arch-rivals Pakistan in the semi-final of the Asia Cup.  
India will now face Bangladesh in the final on Friday. 
India dominated the match from the very start with Shivam Anand scoring the first goal in the seventh minute. Just before the halftime, Dilpreet Singh added a second goal in the 32nd minute. The third goal was scored by captain Nilam Sanjeep in the 46th minute.  
Pakistan's Amjad Ali Khan succeeded in scoring the lone goal from his side in the 63rd minute, but it was already too late for them as India held firm in the remaining time.  
Midfielder Kunwardilraj Singh was awarded the 'Man of the Match' for his winning performance.  
India was bested by Bangladesh in the opening game by 4-5 but shot back in the next match against Oman to beat it 11-0.