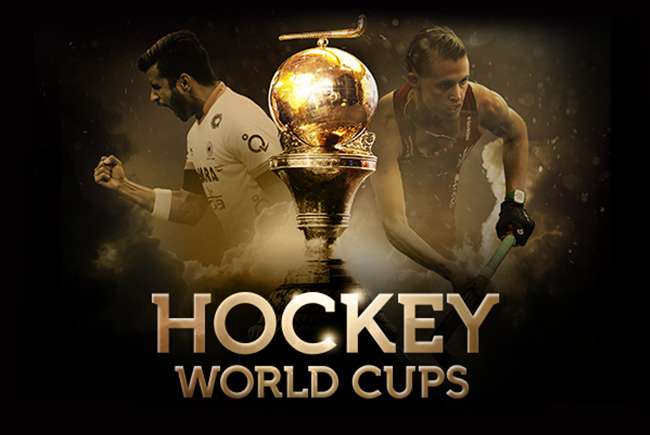 Hosts India have been grouped with Belgium, Canada and South Africa in an easy Pool C in the opening round of the Hockey World Cup, to be held in Bhubaneswar, India from November 28 to December 16, as announced on Wednesday. In Pool C, for world No.6 and 1975 edition winners India, Rio 2016 Olympic silver medallists Belgium are the only higher-ranked team, at world No.3, while Canada and African continental champions and South Africa have world rankings of 11 and 15, respectively.
India will meet South Africa on an opening match, Belgium on December 2. Six days later, they will take on Canada at the 16,000 capacity Kalinga Stadium, according to the International Hockey Federation (FIH). 
The 16 participating teams have been split into four pools of four, with Rio 2016 Olympic champions and world No.2 Argentina competing in Pool A alongside No.9 New Zealand, No.8 Spain and No.18 France, while reigning world champions and No.1 Australia take on No.7 England, No.10 Ireland and No.17 China in Pool B.
Pool D seems to be the toughest, with European champions and three-time world champions the Netherlands (No.4), two-time champions Germany (No.5), Malaysia (No.12) and No.13 and record champions Pakistan battling among themselves to be the top two teams in order to progress to the quarter-finals.
A first-place finish in each pool will guarantee a berth in the quarter-finals, with the second and third place finishers in each pool needing to win a cross-over match.
The pool phase of the competition will take place from November 28 to December 9, with two matches per day being played at 5 p.m. and 7 p.m. Indian Standard Time respectively. 
Each day of action will be pool focussed, with the opening day's play featuring two matches in Pool C as Shane McLeod's Belgium take on Canada before host nation India target a winning start when they face South Africa.
There are numerous eye-catching fixtures in the pool phase, including the mouth-watering Pool D meeting of two former world champions in Germany and Pakistan on December 1, Asia champions India taking on European giants Belgium on December 2 and England aiming to upset the odds against the mighty Kookaburras of Australia on December 4.
The cross-over matches will be played on December 10 and 11. The quarter-finals will take place on December 12 and 13.
The semi-finals will be played on December 15, with the bronze medal and the showpiece match the next day.
Pools:
Pool A: Argentina, New Zealand, Spain, France
Pool B: Australia, England, Ireland, China
Pool C: Belgium, India, Canada, South Africa
Pool D: Netherlands, Germany, Malaysia, Pakistan
(With IANS Inputs)