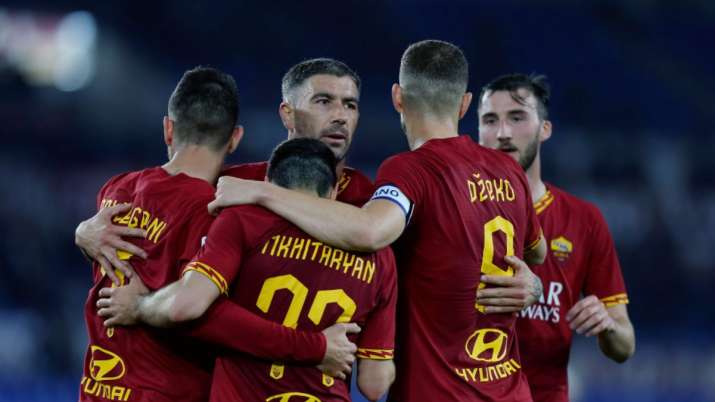 Players and coaches at Roma have waived their salary for four months to help the Italian club get through a crisis sparked by the coronavirus outbreak.
With Roma having not played a competitive match since March 1 because of the pandemic, the players and coaching staff will forgo salaries due to them for March, April, May and June.
Roma says "if the current season resumes and is completed, the club and the players, coach (Paulo Fonseca) and his staff have agreed an incentive plan to be paid subject to the achievement of certain sporting objectives."
The players will reportedly get back three of the missed months' wages in the next fiscal year.
Roma added that players and coaches also have agreed to top up the wages of Roma employees who have been placed on the Italian government's social safety-net scheme, ensuring they will still receive their full regular salaries.
Roma chief executive Guido Fienga said the gesture has "proved that we really are in this together."