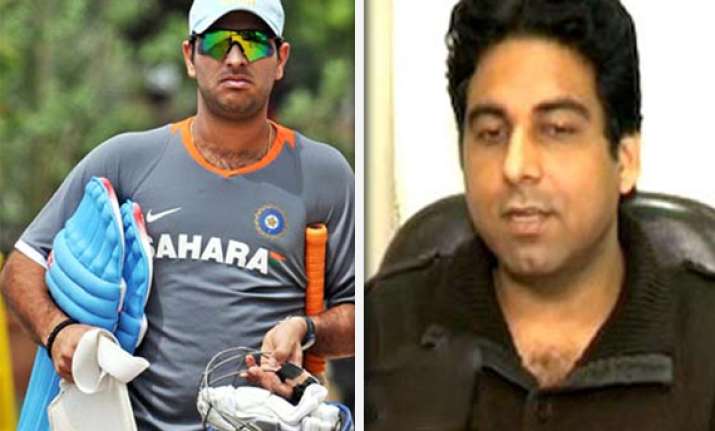 New Delhi, Feb 7: Delhi Medical Council has termed cricketer Yuvraj Singh's physiotherapist Jatin Chaudhary a fake doctor. 

The Delhi Medical Council PRO Anil Bansal spoke to India TV and claimed that the physio had obtained a fake degree and also questioned his credibility.

Bansal said Jatin Chaudhary obtained his degree from West Bengal University and he is not registered under any council.

He said they had demanded his degree but he did not produced it.

In response to these, Jatin Chaudhary said that he has a genuine degree from university.

He said he has a letter from high court which states that he can practice anywhere in the country.

Jatin Chaudhary said, "Delhi Medical Council is jealous of my name and fame which I got in four years. I have got a degree from Allahabad University. I am registered under All India Association of Physiotherapy. "

Meanwhile, whole country is praying for Yuvi's speedy recovery.