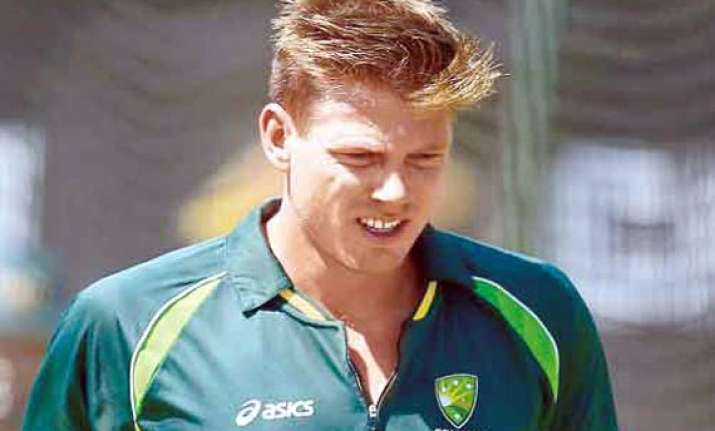 Dhaka: Australia will miss all-rounder James Faulkner for their opening World Twenty20 match against Pakistan here Sunday.
Faulkner, who rose to prominence with Indian Premier League franchise Rajasthan Royals, is yet to recover from a knee injury.
Australian captain George Bailey said Faulkner could have played the match but didn't want to risk aggravating the injury further.
"He'll be available for the second game, and if really pushed, he could've probably come up for this one," said Bailey.
"We're making the call that we're going to need him in the back end (of the tournament) - that's where he'll add the most value to us."