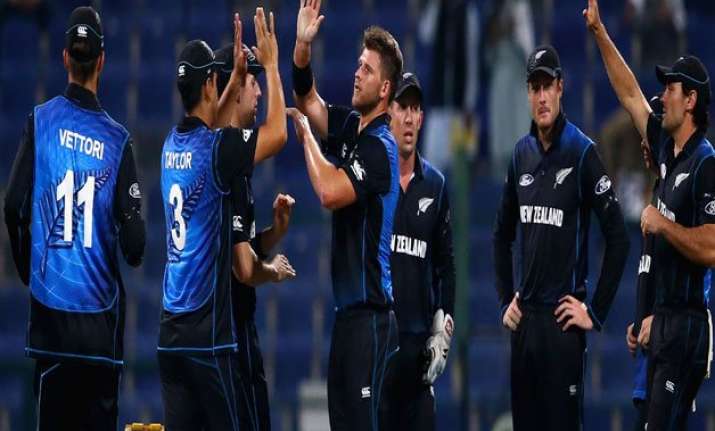 We're upon a much-anticipated match with Australia taking on New Zealand on Saturday, 28 February at Eden Park. The co-hosts have had a good start to the ICC Cricket World Cup 2015. New Zealand and Australia clashes in any sport always create lots of interest, especially in rugby and netball. But this match some people are saying it could be a dress rehearsal of the final in late March.
 
There are many factors at play with both hosts thinking they have a massive chance of winning this tournament, especially on home soil.
Let's just think about that for a minute, two teams have done it previously – Sri Lanka in 1996, and more recently India in the last World Cup in 2011. What a life-changing experience right there for the players. This is as huge as it gets momentum wise for the host country.  In many ways it is such a good feeling for everyone, even if you don't like cricket, people find themselves getting involved.
 
I am sure already lots of rugby fans in New Zealand are getting excited about their little cricket team. In New Zealand, the whole country is getting excited about cricket as a result of the huge promotion that the ICC has under taken some months back leading in.
Then, when this team starts to perform like they have, they are bound to get instant support. This Saturday will be a huge spectacle. On the other hand, Australia players will not have played in front of a more hostile crowd than this Saturday night. It will be an All Blacks crowd supporting its cricket team. So much is at stake here for the winner as it probably guarantees the number one spot, which is a huge advantage at the back end of this long tournament.
 
I also spoke about history between these two countries and in the 1992 match, New Zealand won by 37 runs at the same venue. I am certain the Kiwi supporters will talk about this a lot in the lead up to this game.
 
David Boon and Martin Crowe both made hundreds in the match but with the Kiwis batting first, and Australia trying to chase the total, it was too many runs. Craig McDermott is now part of the coaching staff for Australia. I am sure he will have a few memories of this match as he opened the bowling. So, yes, it will be hovering around the venue and just may end up becoming a small distraction.
Everyone in the New Zealand squad has really contributed in the tournament so far by participating at some point throughout the three matches.
 
An excellent win against Sri Lanka by 98 runs, followed by the win against Scotland, which produced a solid bowling performance by them. In their last match they made a statement to the rest of the teams, embarrassing England with an eight wickets win with 37.4 overs remaining.
 
For Australia it has been a little different. Not the perfect preparation perhaps, a solid win against England at the MCG two weeks ago which is a long time in this tournament.
 
An excellent batting display by the two Victorians, Aaron Finch (135) and Glen Maxwell (66), and the MCG was alight with so much energy in the stands. It's been a long time since this has happened, I can't really remember a time maybe Dean Jones and Simon O'Donnell.
I am sure Michael Clarke and Shane Watson are a little edgy, as they both want to play. The rained off game against Bangladesh didn't help both these guys, who would have liked to get sometime in the middle.
 
After this match they will be up against Afghanistan in Perth, which will be another week away yet. World Cups are always structured like this but you don't really need games washed off as it can stop momentum.
 
It should be an exciting night on Saturday, and even in saying all this about the two teams it will be a clean slate, come Saturday afternoon.