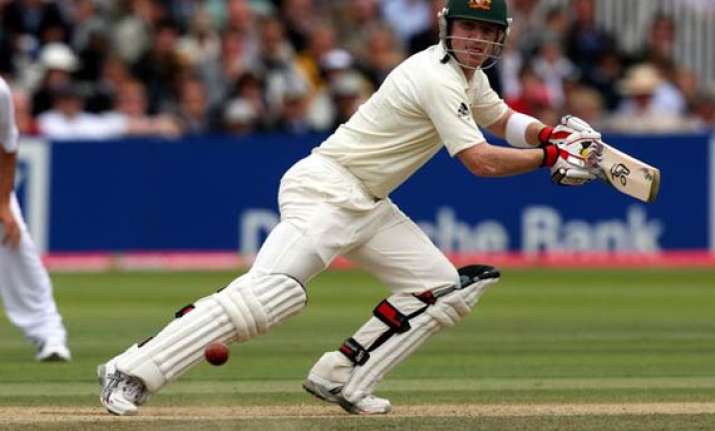 Melbourne, Dec 25 : Australian vice-captain Brad Haddin today said Indian batting icon Sachin Tendulkar's much-awaited 100th international ton is not a concern for his team, which only needs a "bit of luck" to stop him from reaching the milestone in the Test series starting tomorrow.

"It's exciting, the prospect of him scoring his 100th hundred for the fans and everyone involved in the game.
But we haven't discussed anything about his hundred and with a bit of luck we don't give the opportunity to get there," said Haddin during the practice session here this morning.

Haddin was confident Australia has the attack to rip apart the experienced Indian batting line-up.

"We've picked an 11 that we think is confident to rip through this Indian side. If you look at the way James (Pattinson) and more importantly the way Peter Siddle has fed off these young guys," he said.

"He has been outstanding in the last couple of Tests. He hasn't got the five-fors that the other guys have but this is the best I've seen Peter Siddle bowl in Test cricket.

"He has really taken the guys like James under his wing. We've got three quicks who are raring to go who can get that radar up around 140 or 145 (km/h)," he added.
The Australian wicketkeeper is equally excited about young off-spinner Nathan Lyon and his prospects for the series.

"Nathan is a work in progress. He's getting better in every Test. We've got to be patient and in the next few years, we'll see a real quality spinner.

"He has the temperament to handle pressure situations. He doesn't seem to get too flustered whether he's bowling or not bowling. The tempo of his game is very good."