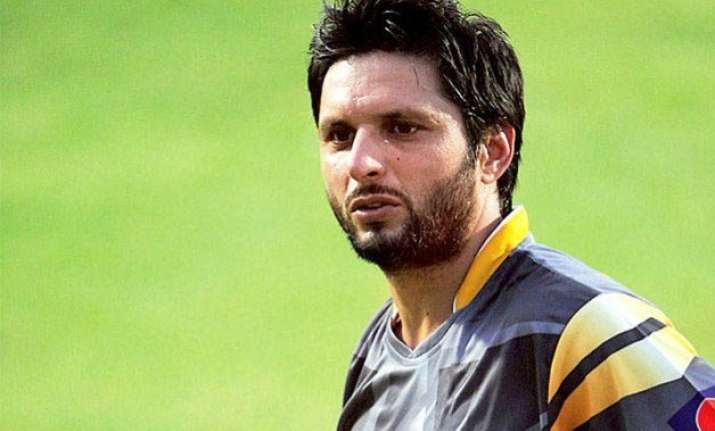 Auckland: Pakistan T20 skipper Shahid Afridi, who is currently on a New Zeland tour with his team, was saved a major embarrassment at a McDonald's restaurant situated inside Auckland airport on Monday.
After ordering his food, Afridi realised that he was not carrying local currency to pay for the meal, said Waqas Naveed, who came to cricketer's rescue and paid the bill.
I did it just to welcome these guys [the Pakistan team]," Waqas told ONE News.
"Every Pakistani is a big cricket fan and it's great to see our local stars here in Auckland," he added.
The mercurial all-rounder has a record  of giving frank views , something which has led to him being sanctioned in the past.
The 35-year-old  was recently embroiled in controversy after he gave a dismissive reply to a television reporter who questioned his leadership credentials.
He became a butt of controvesry for his distasteful remark on the formation of Under-19 Women's Cricket team  in Peshawar, in which he stated that 'our women have great taste in their hands,' implying they ought to stay in the kitchen.