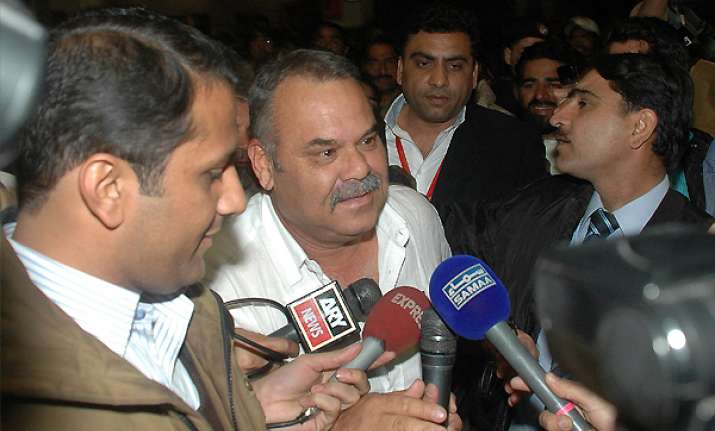 Islamabad, Mar 8: New Pakistan coach Dav Whatmore said Wednesday his team was keen to make amends for the 4-0 whitewash in the recent one-day series against England when it plays in the four-team Asia Cup.

The competition will be the Australian's first since he was appointed Pakistan coach on Sunday, and he will come up against two teams he has coached previously in Sri Lanka and Bangladesh. Defending champion India is also playing.

"It's a very tough tournament, given the opposition," Whatmore said. "Even Bangladesh — playing in their home ground — are capable as well."

Pakistan thrashed top-ranked England 3-0 in the tests before its batsmen struggled in the ODI series against the same opposition. Pakistan also lost 2-1 in the Twenty20 series.

"That was a little bit not in the script and I'm sure that the team will want to make amends," Whatmore said. "Certainly they had a terrific test match series and there was a bit of surprise (in the ODIs), but that's the way it goes some times."

Pakistan has axed opening batsman Imran Farhat, allrounder Shoaib Malik and wicketkeeper Adnan Akmal.

Left-handed opening batsman Nasir Jamshed has been recalled after 2½ years, while Sarfraz Ahmed will replace Akmal behind the stumps with medium-fast bowler Hammad Azam, who can also bat lower down the order, coming in place of Malik.

"I don't look back too often, I look forward," Whatmore said. "We are looking to try put our best foot forward and work out areas where we can improve — certainly from those last four matches and rectify them."

Pakistan will play India in what is expected to be crunch match on March 18, but Whatmore wants his team not to feel undue pressure.

"We understand that there is extra bit of interest attached to all those fixtures," he said. "That's good for the game, that's good for the people, good for the players, but we will be treating it like another match."

Pakistan Cricket Board has shuffled the coaching staff with Whatmore replacing Mohsin Khan and English coach Julian Fountain taking over as fielding coach in place of Ijaz Ahmed.

Bowling coach Aqib Javed has resigned and joined the UAE team. The PCB has not yet selected a bowling coach as it plans to advertise for the job.

Despite winning successive test series against Sri Lanka, Bangladesh and England, the PCB also changed the selection committee last week. Former test leftarm spinner Iqbal Qasim replaced Mohammad Ilyas as chief selector, and ex-test fast bowler Salim Jaffar was brought on to the selection committee.

Pakistan team is scheduled to depart for Dhaka later on Wednesday.