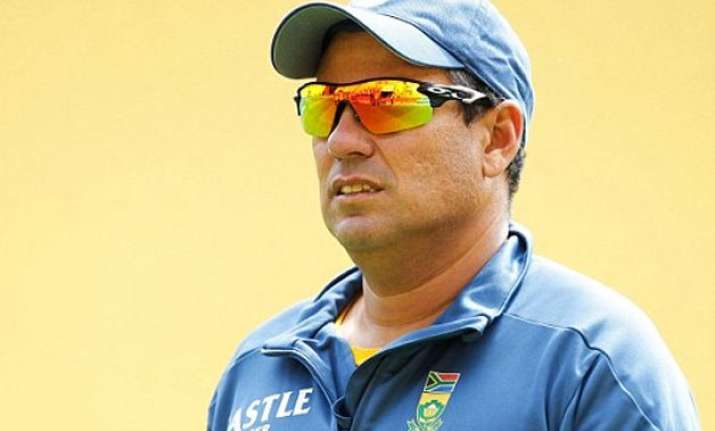 Kolkata: They might have registered a 2-0 win over India in the T20I series but South African coach Russell Domingo has warned his team to guard against overconfidence and asked them to focus all their energy on the first ODI starting in Kanpur on Sunday.
"We shouldn't get too cocky and confident on what has happened as we know India are a very quality side. As far as I'm concerned, India are pretty good in all three formats," Domingo said after winning the Paytm Twenty20 Trophy.
Having clinched the T20I series 2-0 with wins in Dharamsala, Cuttack and rain abandonment in Kolkata yesterday, South Africa will now be up for a five-ODI challenge.
Stressing on the ground realities, Domingo said: "We are very pleased with the results so far but we have only played two days of cricket and there's 25 days left. We have to focus all our energy on Kanpur. We have to approach one game at a time and not look too far ahead."
The South African cricket team attracted much media attention after their dominating performance in the T20I series and Domingo said keeping their focus away from the 'media noise' is a big task for his side.
"I'm not talking about the crowd noise alone but even the media noise... Lots of media, lots of questions! Keeping our focus and dealing with all this noise is the main goal," he said.
"Obviously the conditions ... We know the ball is going to spin a lot, the crowd support is immense, the passion for the game, the constant scrutiny from the media and public. I put on the TV and the only thing I'm watching is the highlights of the game and constant analysis," he said about the challenges of touring India.
As part of the tour, the five-match ODIs will be followed by four Tests in the 72-day-long Freedom Series named after Nelson Mandela and Mahatma Gandhi.