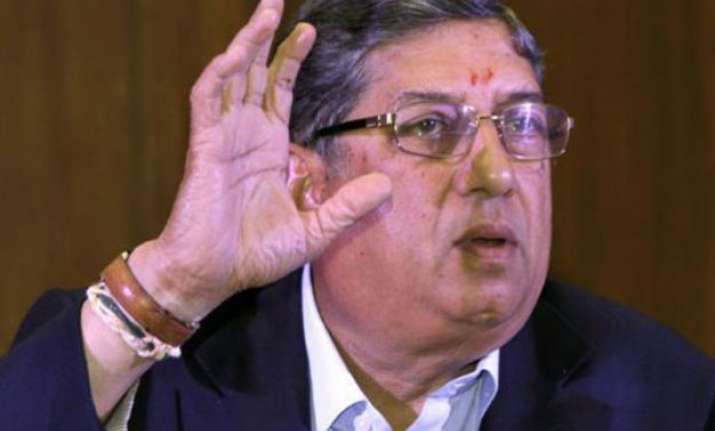 New Delhi: Former BCCI chief N Srinivasan could be in fresh trouble for allegedly hiring a London firm to spy on board members.
Reports suggested that the Tamil Nadu strong man had allegedly paid Rs 14 crore of BCCI's money to a London-based private firm to tap phones and track e-mails of other cricketing body staff.
It should be noted that in February, 2014, former IPL chairman Lalit Modi had tweeted that someone was spying on Justice Mukul Mudgal, who was in charge of the investigation into IPL spot-fixing.
The BCCI Working Committee will meet in Kolkata to discuss the former chief's role. The board is also likely to launch an enquiry into the matter headed by secretary Anurag Thakur.
The board will investigate why the former BCCI boss snooped on other members and who authorised him to spend the board's money for this purpose.
Srinivasan and India Cements are already facing trouble over their claim that the IPL franchise Chennai Super Kings (CSK) is worth just Rs 5 lakh. The BCCI, at the meet, will also discuss about CSK being valued at a meagre Rs 5 lakh by its owners, which has been objected by some IPL Governing Council members.
BCCI is expected to reject the previous regime's approval of India Cements Limited's proposal to transfer the control of CSK to a trust for a meagre Rs 5 lakh in its effort to delink Srinivasan from the franchise to comply with a Supreme Court order.