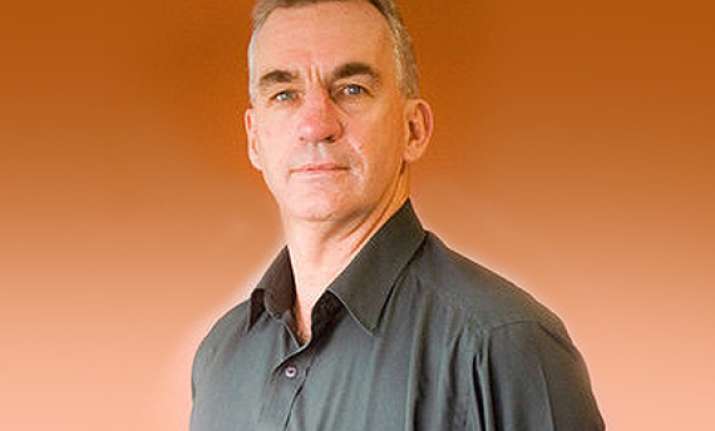 Melbourne, Nov 17: Just days after Peter Roebuck committed suicide at a Cape Town hotel, a South African man claimed that the celebrated cricket writer "made a sort of advance" on him and also assaulted him while imparting coaching.

31-year-old South Africa Man Henk Lindeque narrated an occasion where he felt Roebuck had encroached on his "personal space" and "made a sort of advance" on him.

"One day, I was sitting on the couch at Peter's house, watching cricket on a Sunday afternoon. He sat down and put his arm around me. I turned around to him and said, 'Listen Peter, I do like my personal space and I don't like this'. I moved away quickly and sat on the ground. That's the only time I felt he made a sort of advance on me.

"In the back of my mind it was something that stuck with me (that Roebuck might be gay). It was a possibility, but he never came out, so how are we to know? He was eccentric. I wouldn't say he was harsh or indifferent, but he had a different way of communicating," Lindeque was quoted as saying by the Daily Telegraph.

"He did warn us he had hard ways and in many senses that's not a bad way to look at life, especially in cricket."

Lindeque said he was also caned on the buttocks by Roebuck along with his South African teammates Keith Whiting and Reginald Keats during his days in the Taunton Cricket Club.

Roebuck received a suspended jail sentence in 2001 for the common assault after pleading guilty to caning the three and Lindeque said he never had any contact with the famous sports journalist after that incident.

"He had a few canes, some were a fair piece of willow if you can call it that," Lindeque said.

"He hit me through my shorts and it hurt a hell of a lot. After he caned me, he wanted to have a look at the markings and that wasn't something I approved of and that's why I never had any contact with him after that," Lindeque said.

"It was really sore. He said, 'Don't be shy, let's have a look'. I pulled off a bit (of his shorts) to one side and he said, 'No, c'mon, don't be shy' and I pulled my shorts down very briefly," he said.

Roebuck last Sunday plunged to death from the sixth floor room of his hotel in Cape Town where he had gone to cover the Test series between Australia and South Africa after being reportedly questioned for alleged sexual assault of a male facebook friend.