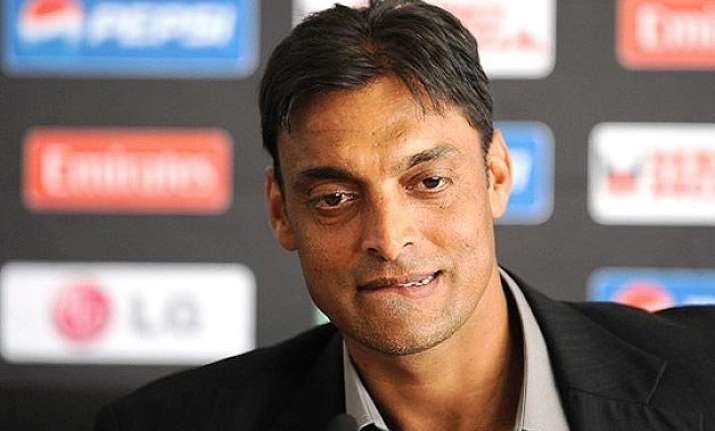 Karachi: Former Pakistan fast bowler Shoaib Akhtar on Thursday reportedly won a long running legal battle against the Pakistan Cricket Board (PCB) for the recovery of seven million rupees which were deducted from his earnings as penalty imposed on him by an appellate tribunal for indiscipline.
In October 2007 when Nasim Ashraf was Chairman of the PCB, a disciplinary committee had banned Akhtar for 13 matches and fined him 3.4 million rupees for hitting teammate, Muhammad Asif with a bat before the World T20 Cup in South Africa.
Akhtar appealed the ban and fine and an appellate tribunal later reduced the ban to 18-months and the fine to seven million rupees.
But after the fast bowler lodged another appeal in the Lahore High Court his ban was suspended and he was allowed to play cricket but the court didn?t give any decision on the fine which the PCB had already deducted from his earnings with them.
Television channels reported that Justice Shams Mahmood Mirza in his judgment had ruled that the fine imposed on Akhtar also be declared null and void.
Tafazzul Rizvi the legal advisor of the PCB when contacted told PTI that he couldn?t give details of the case as the full judgement copy had not been released as yet.
"Only one thing has been said by the reader of the court that some relief has been given to Shoaib Akhtar. But details are not known by anyone as yet," Rizvi said.
Akhtar who retired from cricket during the last World Cup in 2011 is presently busy working as a commentator and pundit in the World Cup for the official broadcaster.